'Just Couldn't Help Myself' – Justin Thomas Reveals Hilarious Incident From Ryder Cup Team Dinner
Published 09/08/2021, 8:00 AM EDT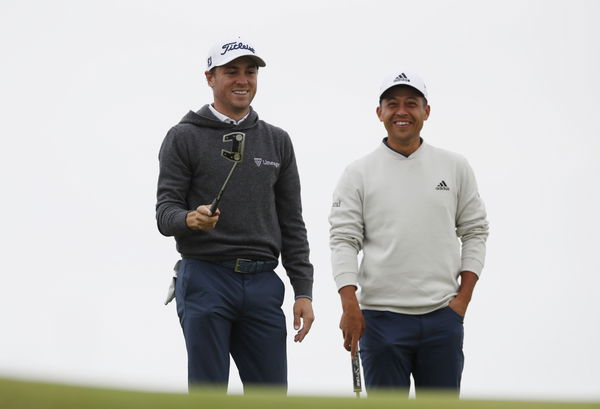 ---
---
Justin Thomas is one of the most dedicated golfers on the PGA Tour. Thomas looks incredibly dialed in when he's playing tournaments but he's the exact opposite when out having casual time with friends. The Ryder Cup is fast approaching, and Team USA is yet to be finalized. People are waiting for the captain's picks, and Thomas recently decided to have some fun in that regard. 
ADVERTISEMENT
Article continues below this ad
There are six players who have now sealed a spot on the U.S. Ryder Cup team. These guys qualified on the basis of the points system, and Justin Thomas is one of them. Collin Morikawa, Dustin Johnson, Justin Thomas, Bryson DeChambeau, Brooks Koepka, and Patrick Cantlay are the six automatic qualifiers, and U.S. captain Steve Stricker has already taken them out for dinner twice. 
The first team dinner went quite normal and there were several questions raised about it. The most prominent one was if DeChambeau and Koepka talked about their beef, to which the latter revealed that they did not. 
ADVERTISEMENT
Article continues below this ad
However, Justin Thomas recently revealed a piece of interesting news from their second team dinner.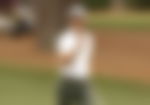 Justin Thomas reveals hilarious incident with fans
Justin Thomas recently appeared on the SiriusXM PGA Tour Radio where he shared a funny tale about how he successfully messed with a few people at a restaurant. The incident took place after the team dinner, post which Thomas, DeChambeau, and Morikawa were walking down together. 
"We were all walking down the stairs together and like we walked right past this restaurant," Thomas said. The trio saw six people waiting outside the restaurant, and JT couldn't help but mess around with them. Here's what he did:
"I just couldn't help myself and like we're walking down the stairs. And I just kind of like looked at Bryson and Collin and I was like, watch this and, and I said it loud enough for them to hear. I was like, 'I can't believe we're picking Phil [Mickelson], what do you guys think about that?'"
ADVERTISEMENT
Article continues below this ad
"All six of them turned around and looked at us and I was like, 'I really hope that that's on the internet by tomorrow.' It was just so it was just sitting on the tee for me and I couldn't let it go," Thomas added. 
ADVERTISEMENT
Article continues below this ad
Hilarious from Justin Thomas! Phil Mickelson is Team USA's vice-captain, but Thomas made this statement before Stricker's decision. Hence, the fans would've been dumbfounded after hearing JT say that!