'Kicking Everyone's A**' – Adam Scott Narrates Captivating Story About a Young Tiger Woods
Published 04/06/2021, 6:30 PM EDT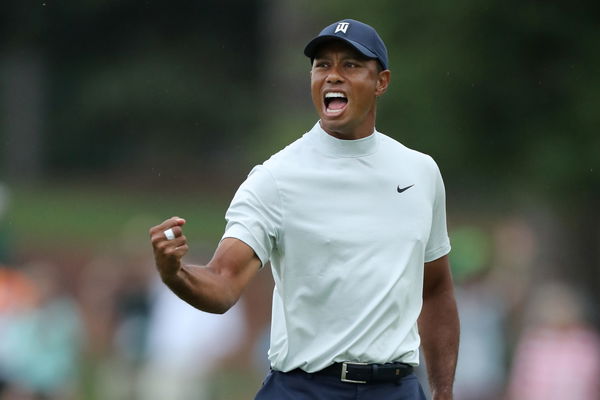 ---
---
Tiger Woods will not take part in the 2021 Masters as he's recovering from injuries sustained in the car crash. Woods and the Masters are synonymous as he's enjoyed plenty of memorable moments at Augusta National. Of course, his comeback victory in 2019 was an iconic moment, but a young Tiger Woods was on a different level and intimidated opponents. 
ADVERTISEMENT
Article continues below this ad
Woods' career has seen him endure lots of highs and lows. The California native effortlessly put up stellar performances wherever he went during the early stages of his career. 
Australian tour pro Adam Scott is someone who's traveled on the same journey with Tiger Woods for more than a decade and he's seen Woods' game evolve over the years. Scott recently hailed the five-time Masters champion during a recent appearance on NBA star JJ Redick's podcast. 
ADVERTISEMENT
Article continues below this ad
"He pushed his game so far so quickly. Everyone was kind of in shock. I'm a few years younger than him, but I got to play a lot with him back then because we were coached by the same coach. He was longer and straighter, he hit his irons better, he chipped incredibly well for a young guy and his putting was incredible," Scott said about a young Tiger Woods.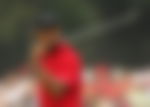 Adam Scott reveals one major aspect about Tiger Woods that nobody could beat
Golf is an extremely competitive sport. A player definitely can't win all the events that he participates in. While that might be true, Tiger Woods always put on a show irrespective of the end result. He peaked from 1997-2005 and there was hardly any player who could match his level at that time. 
"Although the other things were great, his mental game was like at a whole another level than we'd ever seen in golf," Scott hailed Woods' mental strength. "We'd never seen this. Maybe [Jack] Nicklaus had it but you know it was like almost a generation removed and wasn't talked about so much."
ADVERTISEMENT
Article continues below this ad
Tiger Woods amassed numerous records during his career peak. He destroyed opponents on the course like it was a cakewalk. A lot of golfers have been on the receiving end, and unfortunately, Adam Scott has faced the wrath of Woods as well. 
"When we'd play practice rounds together, he just ruined me in the practice round. So it was good in the long run, but at the time it really affected my performance in a negative way. You would hope it would like spur you on but it was demoralizing, he was just kicking everyone's ass," Scott added. 
Watch This Story
ADVERTISEMENT
Article continues below this ad
It was incredible to see Adam Scott make an honest narration about how destructive a young Tiger Woods was. It is quite unfortunate that Woods will not be a part of the field at the 2021 Masters. Do you think he can win one more Major in his career?
Read Also: Meet Michael Greller, the Former Teacher Who Is Now the Caddie Of Jordan Spieth