'Life Comes at You Fast' – Rickie Fowler Talks About Career Revival and Fatherhood
Published 10/06/2021, 8:36 AM EDT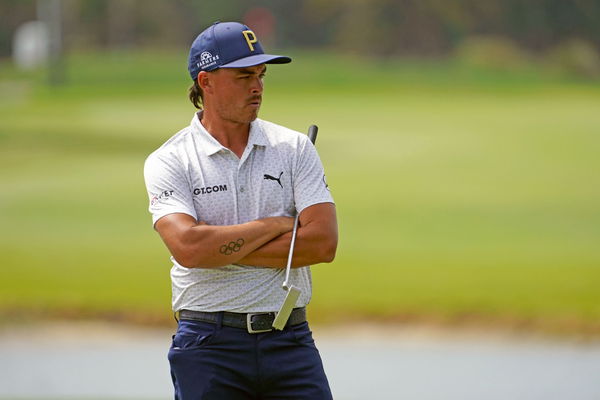 ---
---
Rickie Fowler is one of the most famous golfers in the world. However, Fowler has seen a dip in his form over the last year and he's desperately trying to break out of it. The 2021-22 PGA Tour season has dawned, and 32-year-old Fowler is looking for a fresh start. 
ADVERTISEMENT
Article continues below this ad
It is no secret that Fowler suffered a miserable season in the last 18 months. He experienced new career lows and failed to qualify for the FedExCup Playoffs for the first time in his career. All these dejections are only fueling Fowler to get better and bounce back. 
Rickie Fowler is excited about entering fatherhood 
ADVERTISEMENT
Article continues below this ad
Rickie Fowler and his wife Allison Stokke recently celebrated their two-year wedding anniversary. The couple is expecting their first child by the end of November, and Fowler is thrilled about it. 
For him, it is altogether a new experience and is ready to embrace every part of it. "Life comes at you fast at times and you deal with it best you can," Fowler said, according to Golfweek.
Rickie Fowler is currently looking to revive his game and excel on the PGA Tour once again. But with his wife's pregnancy, things can get hard to balance. However, Stokke has been extremely helpful and she's been leading the charge at home, while Fowler tries to do a bit of both.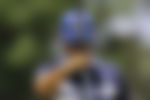 "She's great. Everything's gone very well. It's a lot easier on my end, obviously. She's pregnant and has to put up with me," Fowler mentioned. "I've heard from a lot of people that when the baby is born is when the light bulb goes off."
Jon Rahm won the U.S. Open 2021 after the birth of his son. Entering fatherhood certainly seems to have motivated the Spaniard. Likewise, Rickie Fowler is expecting to get back on the winner's circle once again as it's been quite a while. 
How did Fowler perform in the 2021 season? 
Rickie Fowler played 24 events the previous season and achieved just one top-10 finish. That pretty much sums up the disappointing season he endured. Fowler only missed the cut nine times in 24 starts but was inefficient going into the weekend. 
ADVERTISEMENT
Article continues below this ad
Fowler's best result was a T8 at the PGA Championship 2021. But he's looking to rewrite all of it this season. The 32-year-old is determined to break out of his slump. 
Watch This Story
"What we have been working on swing side, equipment side, everyone is on the same page. That last two years, it's not where I've wanted to be out here. So I'll scratch that and move forward," Fowler said. 
ADVERTISEMENT
Article continues below this ad
Do you think Rickie Fowler will get his hands back on a trophy once again this season?