Max Homa Attracts Criticism with Latest Twitter Activity
Published 05/09/2021, 2:30 PM EDT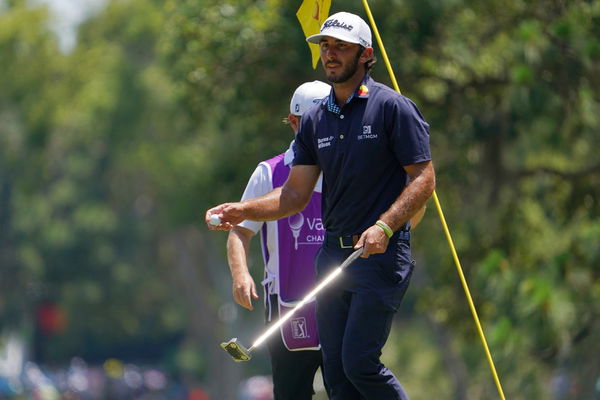 ---
---
Max Homa is a golfer who's too obsessed with social media. Homa likes to update his Twitter following with everything that he's doing. Moreover, he always replies to curious fans who ask him about the game on the social media platform. However, things don't always go smoothly as Homa recently faced the heat from multiple users who were disgruntled with his answers. 
ADVERTISEMENT
Article continues below this ad
Homa likes to invite a lot of users to pose questions to him about the sport. He likes to offer his expertise and clear their doubts, and some fans even ask him to rate their swings or putts for that matter. 
Homa, who is respected by golf fans all around the world, often finds himself amid criticism. While some of it might be due to his recent performance on a golf course, a lot of it is often attributed to his online activities. The below-mentioned scenario perfectly applies to the latter. 
ADVERTISEMENT
Article continues below this ad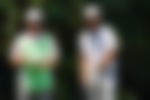 Twitter users and Max Homa go back-and-forth with verbal exchanges
Max Homa is an avid user of Twitter and so are other millions of people who live in the United States. Recently, a user named "poof_taylor" sought an opinion from Homa after his friend birdied a hole using a mulligan.
A mulligan is not a sweet sight in golf as it is basically erasing a stroke if you made a bad shot. As expected, Max Homa gave a "thumbs down" to this, but another user asked him about his take on aces in par-3 holes. 
"Holes in one* don't count to ur resumeé however drinks still need to be bought for everyone at the bar," Homa replied to the user by correcting his statement. However, another user figured that Max Homa misspelled "resume," and pointed it out. 
This led to Homa responding to the user saying: "Thank u. My apologies but I'm unfamiliar with the word cuz I've never had to use one #flexing." This response had a lot of fans disappointed with Homa's attitude. A lot of them tweeted about the same, but Homa did not stop from making witty replies. 
ADVERTISEMENT
Article continues below this ad
Watch This Story
ADVERTISEMENT
Article continues below this ad
All of this took place right after Max Homa exited the Wells Fargo Championship. He was the defending champion at the tournament but failed to make the cut after two disastrous rounds at Quail Hollow Club. 
Read Also: 'Ups and Downs' – Keith Mitchell Opens Up on the Uncertainties in the Life of a Golfer