Meet Bob Turner: The Interpreter of Hideki Matsuyama Who Has Also Worked with Tiger Woods
Published 04/11/2021, 2:12 PM EDT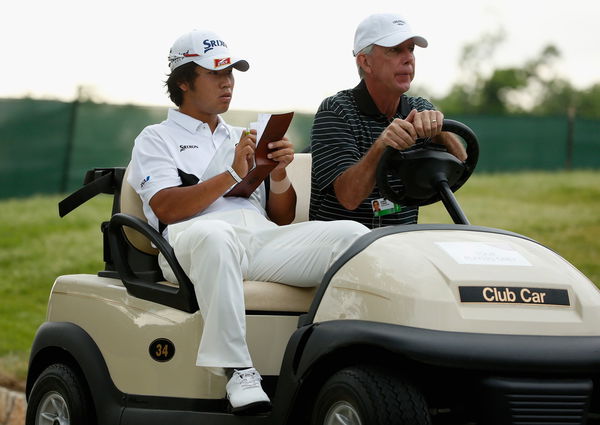 Japanese golfer Hideki Matsuyama has been on the PGA Tour since 2014. He's an exciting player and his five tour wins account for his talent, but there is a man who overshadows the 29-year-old during press conferences. That person is none other than Matsuyama's interpreter Bob Turner. 
Bob Turner is not a man who has gained massive fame on the PGA Tour, but he's been vital in helping Hideki Matsuyama find success in the United States. The Japanese player navigates his life on the PGA tour with Turner, who stays near him in case he needs assistance in conveying his thoughts to a fellow player, or the media. 
How did Bob Turner land up as an interpreter for Hideki Matsuyama?
ADVERTISEMENT
Article continues below this ad
Before we dive into how Bob Turner became the interpreter for Hideki Matsuyama, it is essential that one understands the American's vast expertise. Turner was born in Washington but he attended high school in Northern California. 
Choosing to help players with language barriers was not a career Bob Turner took up by choice. The journey started when Turner went to Sapporo, Japan, in 1972 to serve a two-year mission at a Mormon church when he was a student of the BYU. 
Serving at a church wasn't new to him as well; Bob Turner joined the Church of Jesus Christ of Latter-Day Saints in Arcata town, Northern California when he was a 17-year-old. 
So, coming back, Turner spent two years in Japan serving for the Mormon Church. That is where he met the love of his life, Hiroko, and he married her shortly after returning to the United States.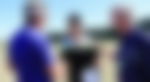 However, Bob Turner had to move back to Japan once again since his wife Hikoro turned homesick. He then completed his education at Tokyo's Waseda University and later took up the job of recruiting international athletes to take part in golf and tennis tournaments, as well as participate in marathons held in Japan. 
Turner's new job got him closely affiliated with golf and the professionals. He worked with players like Johnny Miller, Ben Crenshaw, Billy Casper, and Roberto De Vicenzo. 
Read Also: 'Kicking Everyone's A**' – Adam Scott Narrates Captivating Story About a Young Tiger Woods
Turner has worked with Tiger Woods and Seve Ballesteros as well 
Turner's story doesn't end there. After spending a decade in Japan helping international athletes find their way through the country, Bob Turner returned to the U.S. and started 'Turner Communications International.'
When he was in Japan, Bob Turner worked with top players like Tiger Woods and Seve Ballesteros whenever they came to the country to take part in golf tournaments. Turner's presence helped athletes like Woods communicate with the local fans and enjoy the stay in the Asian country. 
ADVERTISEMENT
Article continues below this ad
Bob Turner has been committed to helping Japanese golfers navigate their way on the PGA Tour ever since returning to the United States in 1987. He's been working with Hideki Matsuyama for several years now, but Turner believes players like Joe Ozaki and Shigeki Maruyama paved the way for Japanese players to excel on the PGA Tour.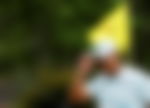 Right now, Bob Turner is the voice of Hideki Matsuyama during press conferences. Moreover, Turner also accompanies Matsuyama on the golf course to help the Japanese get through his message to the other golfers if he has any! 
ADVERTISEMENT
Article continues below this ad
There are three things that Bob Turner believes the Japanese players will have a hard time adjusting to in the United States: the variety of grasses, travel, and the language. However, Hideki Matsuyama also believes it will take guys like him a while to develop a liking for the food as well! 
Read Also: Meet Michael Greller, the Former Teacher Who Is Now the Caddie Of Jordan Spieth