Meet Tiger Woods' Girlfriend: Everything You Need to Know About Erica Herman
Published 04/17/2021, 8:30 PM EDT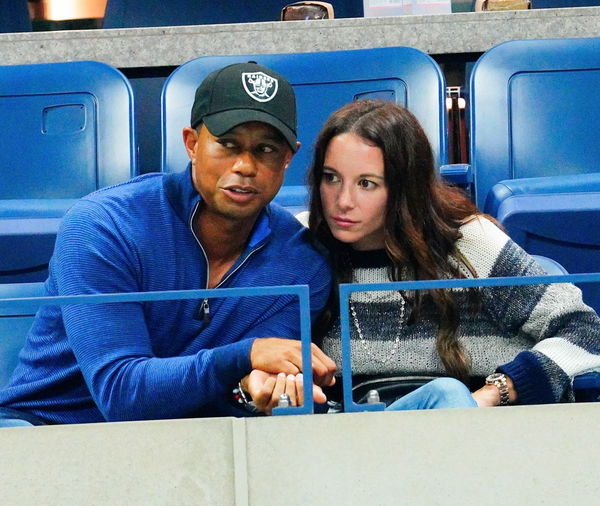 Many considered it to be a blessing when Tiger Woods battled injuries and returned to golf in 2018. Besides physical recovery, Woods also had to overcome a lot of mental trauma to return to the top of his game once again. However, he had his kids and girlfriend Erica Herman, who stood by his side and helped him recover. 
Tiger Woods has been through a lot in his life, personally and professionally. As for Erica Herman, she's stood alongside the golf legend ever since they got into a relationship. 
Herman apparently dropped everything and rushed to see Tiger Woods after the latter sustained serious injuries from a single-car crash in February 2021. "[Erica's] been by his bedside, holding his hand and telling him everything's going to be OK. He's a champ and he's got this," a source mentioned, per US Magazine.
ADVERTISEMENT
Article continues below this ad
Erica Herman is considered a very important person in Tiger Woods' life now. But how did the pair first meet and fall in love? Were they introduced by a mutual friend or just bumped into each other somewhere?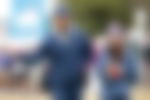 Tiger Woods and Erica Herman: When they began dating
Tiger Woods and Erica Herman have been dating since September 2017. It is quite incredible how they first met because Herman used to manage Tiger Woods' Florida restaurant. 
Erica Herman was running the'The Woods Jupiter,' when she first met the 82-time PGA tour champion. The couple then made their first public appearance during the 2017 Presidents Cup. That's when it became official as Herman was spotted wearing a "Player Spouse" badge reserved for wives and girlfriends. 
Since then, Woods and Herman have been spotted together and in other places as well, besides golf tournaments. The couple was famously seen at the 2019 U.S. Open as they were at Flushing Meadows cheering on Serena Williams. 
Erica Herman has been a solid pillar of support for Tiger Woods ever since getting together with him. It can be said that she's played a part in helping Woods make a career revival in recent years. 
WATCH – Jessica Korda Channels Her Inner Kobe Bryant at the Lotte Championship
Erica Herman is close with Woods' kids too
ADVERTISEMENT
Article continues below this ad
How can one forget the clip of Tiger Woods winning the 2019 Masters? Woods flexed in front of the crowd and ran straight to his family who were standing in the designated area. He addressed his kids and his mother, then went straight to Erica Herman and shared a tight hug with her.
Herman also enjoys the company of Woods' kids as much as the golfer himself. She appears to have formed a good bond with Sam and Charlie and all of this would only end up as delight for Woods. 
ADVERTISEMENT
Article continues below this ad
Erica Herman is reported to be a decade younger than Woods, but the age barrier does not seem to bother the couple. They have been happy together as a couple and Woods looks more relaxed and rejuvenated than before! 
Read Also: Who is Collin Morikawa's Caddie? Everything You Need to Know About J.J. Jakovac