Miguel Angel Jimenez Reminisces One-Sided Battle With Tiger Woods at 2000 U.S. Open: 'We Played Two Different Tournaments'
Published 02/05/2022, 4:00 PM EST

Follow Us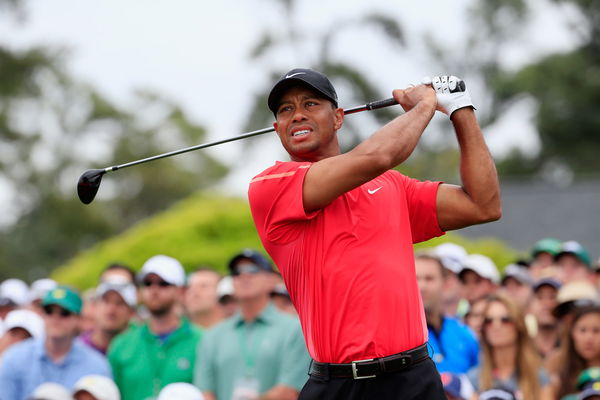 Tiger Woods is the greatest golfer of all time and has dominated the golfing world since the start of his career. However, his performance between 2000 to 2010 was exceptional. Notably, his performance at the 2000 U.S. Open is unforgettable, as he won the event by a huge margin. The runner-up of the event, Miguel Angel Jimenez, finished 15 strokes behind Woods. This was a historic victory for Tiger Woods at Pebble Beach.
Since the 2022 AT&T Pebble Beach Pro-Am is currently underway, this is the best time to refresh the 2000 U.S. Open. So let us see what does Miguel Angel Jimenez has to say about the historic victory of Tiger at Pebble Beach in 2000. 
ADVERTISEMENT
Article continues below this ad
Miguel Angel Jimenez remembers Tiger Woods' historic win at the 2000 U.S. Open
Miguel Angel Jimenez is a Spanish golfer who currently competes on the senior tour. However, he recently remembered the 2000 U.S. Open at Pebble Beach, where he finished runner-up. Meanwhile, this was his best finish at the major championships, while Tiger Woods won the event by a margin of 15 strokes. 
Watch This Story: 5 Amazing Facts About Pebble Beach
"No, we played two different tournaments," said Miguel. "He played his own tournament; we played the other tournament." However, he said he is proud of the way he played, particularly during those three to four years. "My game was very nice. Finished, at the top at the U.S. Open at Pebble Beach tied with Ernie Els," said the 58-year-old golfer. 
ADVERTISEMENT
Article continues below this ad
"I remember we both finished tied for second place. Tiger is on the top of the wave. One of the best in the world. At that moment, he was probably at the top of his career when he won major after major. I think he won the slam there in that period of time."
Moreover, he said that there is nothing you can do about it, and you cannot fight against that. "Someone finishes 15 shots ahead of you, and you finish second. You had to clap him. In a different world," revealed the Spanish golfer. 
ADVERTISEMENT
Article continues below this ad
Tiger shot -12 for the event while Ernie Els and Miguel Angel Jimenez remained +3 as the course was probably the toughest. But still, Woods managed to card -12 and won the event with ease.