'More Relaxed' – Jon Rahm Reveals Fatherhood Has Changed His Competitive Outlook
Published 04/13/2021, 11:30 AM EDT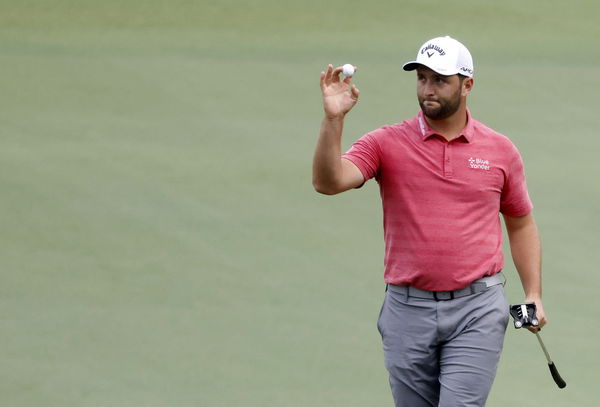 ---
---
Jon Rahm did not disappoint at the 2021 Masters. In spite of arriving a bit late than the others, Rahm displayed a composed performance at the Augusta National. The Spaniard is not too held up about failing to win the tournament despite being a notorious competitor. A lot of it can be attributed to the birth of his son. 
ADVERTISEMENT
Article continues below this ad
People say fatherhood changes people and the quote is very accurate. It goes the same way for the opposite gender as well, and in this case, Rahm spoke about how becoming a father has changed his approach at tournaments. 
Jon Rahm has changed his outlook after entering fatherhood 
ADVERTISEMENT
Article continues below this ad
Of course, every golfer wants to win big at tournaments. The challenge might be enormous, but it is the will to succeed that keeps everyone going. Jon Rahm is one of the strongest competitors on the tour, and he's employed a different mental approach to events after becoming a father. 
The birth of Kepa Cahill Rahm has been a life-changer for Jon Rahm. Besides enjoying his first taste of fatherhood, his son's birth has allowed Rahm to stay calmer during tournaments. Here's what Rahm said after finishing fifth at the 2021 Masters: 
"I mean, I'm extremely happy. Let's say the disappointment after the round lasts a lot less. I finish the round and I get a picture from Kelley, and no matter what I do, if I shoot 80 or 65, it's the same feeling. You kind of forget, and I'm a parent again."
Jon Rahm asserted how he dwells in his own world during tournaments. However, what he does during the event does not affect his personal time. In fact, connecting with his wife and newborn only helps Rahm recover from a tough day at the office! 
"But I think the fact that once I'm done playing and the rest of the hours of the day, yeah, I am more relaxed, I am a lot happier. It's great moment in our life," Rahm expressed. 
Rahm closing in on matching a major Tiger Woods record
Though Jon Rahm did not win the 2021 Masters, he would be satisfied with how he performed. Despite arriving late, Rahm made the cut and did not score over par in any round. The Spaniard completed all four rounds with a score of even-par or lesser. 
What's mindblowing is that Jon Rahm has been following this pattern since the second round of the 2018 Masters. He's completed 15 consecutive rounds at Augusta where his score was even-par or lesser. 
ADVERTISEMENT
Article continues below this ad
The only player who's recorded more such rounds is Tiger Woods. The five-time Masters winner went 16 consecutive rounds from 2007 to 2011 at Augusta without making a score over par. It is unfortunate that Rahm could not match Woods at the 2021 Masters.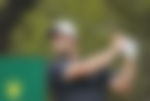 However, Jon Rahm can match Woods if he shoots an even score or below in Round 1 of the 2022 Masters. Moreover, the Spaniard can overtake Woods with two such rounds at Augusta next year! 
ADVERTISEMENT
Article continues below this ad
Read Also: Hideki Matsuyama Spotted Carrying His Masters Green Jacket Like Its a Cheap Sweater