'Never Did Anything': Max Homa Destroys Fan With a Cold Response on Twitter
Published 03/21/2021, 8:23 AM EDT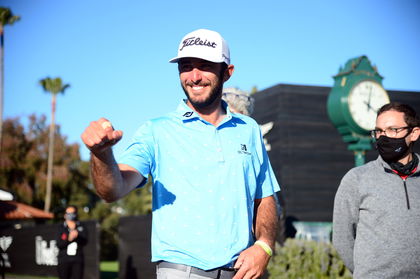 ---
---
Max Homa has been a very busy man over the past few months with all the PGA Tour events that he's been playing. The 30-year-old is always a joy to watch on the golf course, and the same can be said about his social media presence too! 
ADVERTISEMENT
Article continues below this ad
Max Homa is quite the personality to follow when it comes to online banter. A lot of athletes take their social media handles quite lightly, and Homa is the topper of that list.
The two-time PGA Tour winner posts frequent updates on his Twitter accounts, and these things can range anywhere between a formal announcement and a witty banter! 
ADVERTISEMENT
Article continues below this ad
Just a week ago, Homa made a satirical post lamenting about his cut from The 2021 Players Championship and how it snapped his hopes of matching a Tiger Woods record. Now, he targeted a fan who wanted to show off his skills.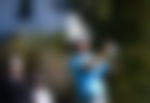 Max Homa delivered a cold response to a fan on Twitter
Max Homa has generally been the guy who is not too scrutinized for his line of tweets. He is viewed as this laid-back golfer who likes to have fun on social media. In that regard, Homa likes to offer some crushing criticism to his fans, who sometimes ask him about their golf swings. 
Receiving validation from a golfer like Max Homa is a huge thing. If you aren't a professional and a two-time PGA Tour winner appreciates you, it will go a long way in building confidence. That's just what one Twitter user hoped when he tagged Max Homa in a video asking him to rate his "mate's" golf swing. 
So, a user named Adri Lesmes posted a video of his friend taking a huge driver swing and tagged Max Homa to seek his response. Alas, the golf swing was very poor, and consequently, drew a brutal response from Homa. 
ADVERTISEMENT
Article continues below this ad
"He looks like this dude from my middle school but u guys wouldn't know him. He never did anything worth bragging about," Homa wrote in response. An instant banter from the golfer sent fans into a frenzy! 
It was quite a cold reply, but hey, as you could see, it wasn't a pretty swing either. The guy made a total mess of it, and Homa was just unable to butter up his words. Nevertheless, those guys would be elated that they got a response from Homa in the first place! 
ADVERTISEMENT
Article continues below this ad
Read Also: 'His Leg Had Just Broken': Former Caddie Steve Williams Once Narrated a Legendary Tiger Woods Story