'Not a Robot' – Bryson DeChambeau's Coach Debunks the Misconceptions About the Golfer
Published 04/29/2021, 9:30 PM EDT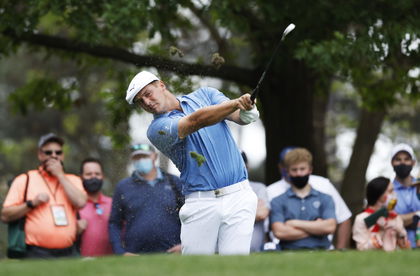 ---
---
Bryson DeChambeau is one of the best golfers you can spot on the PGA Tour. He's already won multiple events to assert his talent on the global stage, but there is always some chatter about his technique. DeChambeau does not have the most orthodox style but his swing instructor has something to say about the California native's talent. 
ADVERTISEMENT
Article continues below this ad
DeChambeau is often looked at as the guy who is trying to revolutionalize the game with his searing power and bulked-up frame. His swings don't look natural, but DeChambeau leads the PGA Tour in driving distance with an average of 321.1. 
"I think it's that he's this uber-technical golfer with no feel. He's so gifted from a feel perspective, from a creativity perspective, and has an artistic side to him and how he plays the game. So, he's not a robot just crunching numbers," DeChambeau's instructor Chris Como mentioned. 
ADVERTISEMENT
Article continues below this ad
Bryson Dechambeau is combining science with his natural game
Chris Como has been a part of 'Team Bryson' for quite some time now, and he's completely involved in making DeChambeau a better player through his coaching. Como has been instrumental in improving the eight-time PGA Tour winner's swing, and the results have been evident. 
"He's trying to use both aspects of him – the analytical and the creative – and from my perspective as a coach I'm very aware of what his feels are, trying to interpret them as best as possible and we're trying to bridge these two worlds together so he can perform at the highest level for himself," Como told Golfweek. 
Despite drawing immense criticism, Bryson DeChambeau is shutting them all down with his game. He's one of the most fierce strikers of the ball, and the 27-year-old ranks second on the tour in scoring average (69.769). 
ADVERTISEMENT
Article continues below this ad
DeChambeau has already won two titles this season, but he's currently amidst a challenging phase after a disappointing run at the 2021 Masters. DeChambeau overpowered the Augusta National course and ended up facing bad karma for a statement that he made earlier.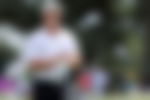 However, it won't be long until the 2020 U.S. Open champion bounces back to winning ways! Can Bryson DeChambeau win a third title this season and bring up PGA Tour title number nine?
ADVERTISEMENT
Article continues below this ad
Read Also: Who Is Cameron Smith's Girlfriend? Everything You Need to Know About Jordan Ontiveros