'Not Concerned' – Brooks Koepka Reacts to Leaked Interview Involving Bryson DeChambeau
Published 06/16/2021, 4:30 PM EDT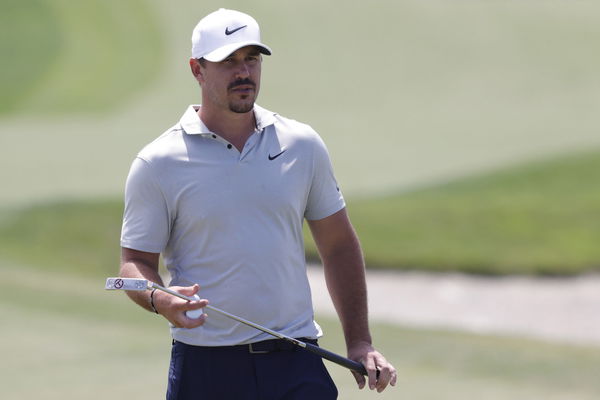 ---
---
The 2021 PGA Championship gave birth to an incredible moment. Phil Mickelson became the oldest major winner in history. But besides this, the tournament also re-ignited the feud between Brooks Koepka and Bryson DeChambeau. The former was caught rolling his eyes in frustration when DeChambeau walked behind him during a live interview. 
ADVERTISEMENT
Article continues below this ad
It's been a few weeks since it came out, but here's the catch. The interview was recorded by Golf Channel, but they never released it. The video got leaked somehow and spread across the world which led to every golf fan viewing it. 
ADVERTISEMENT
Article continues below this ad
"It doesn't matter to me. I'm not too concerned. It is what it is. Like I said last week, I don't think — I don't live with regret. It got out, not a big deal. And as far as perception, I'm not really too concerned — I'm worried about what I've got to do and what I'm doing. I'm not concerned about what other people think. If I was concerned about what everybody else thought, I'd have been in a world of pain,"  Koepka reacted to the video. 
Koepka could be seen taking a moment to pause and roll his eyes when DeChambeau walks behind him. He was certainly agitated by something, but it is unsure if DeChambeau's intervention was the reason.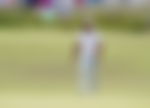 Brooks Koepka feels his feud with Bryson DeChambeau is good for the game
It is good to know that both Bryson DeChambeau and Brooks Koepka are handling this well. They have not crossed any limits in their ongoing war of words, and it is good for the sport if it remains this way. 
With the PGA Tour's new Player Impact Program, this is certainly a good way for Koepka and DeChambeau to top the charts. They've gained immense popularity ever since this feud caught the attention of the media, and Koepka thinks it is good for the game.  
"I think it's good for the game. It's bringing new eyeballs. Pretty much everything you look at online, it's got this in the headline, or it's up there as a big news story. To me, that's growing the game," Koepka said. 
ADVERTISEMENT
Article continues below this ad
The 31-year-old mentioned that non-golf viewers will also be attracted by this ongoing feud. This would further entice them to further follow the sport and create an affinity towards it for the greater good. 
Bryson DeChambeau feels the same way too. He finds all this to be fun and good for the game. Well, it is anyway going to end up well for these two financially. So they would obviously want to engage in more banter and earn fame! 
ADVERTISEMENT
Article continues below this ad