'Not the DJ Whisperer': Wayne Gretzky Clears the Air on His Relationship With Dustin Johnson
Published 04/02/2021, 6:00 PM EDT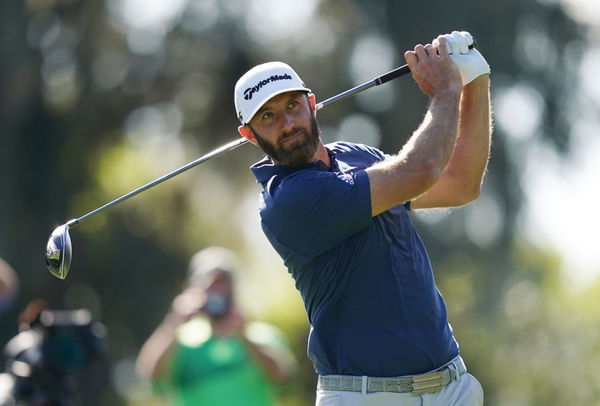 ---
---
Dustin Johnson is one of the best golfers on the PGA Tour. He's earned all the fame and achievements through sheer hardwork and is poised to sustain his place atop the rankings. Furthermore, Johnson is incredibly close with NHL legend Wayne Gretzky, and the latter recently opened up how he helps the golfer thrive. 
ADVERTISEMENT
Article continues below this ad
For readers who are unaware of how Dustin Johnson formed a bond with Wayne Gretzky, here it is: Back in 2012, Gretzky met Johnson at a charity golf event and the pair hit it off instantly. Their relationship strengthened when Johnson began dating Gretzky's daughter Paulina and later got engaged to her. 
So one could say that D.J. and 'The Great One' often catch up and talk about their lives. The latter being an accomplished athlete would have a lot of advice to offer to the 2020 Masters champion. While that is the case, Gretzky ensures that he doesn't not pester his daughter's fiance too much. 
ADVERTISEMENT
Article continues below this ad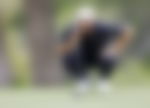 "I am not the DJ Whisperer. I'm not some guru or anything like that for Dustin," Gretzky said. "People think I give him advice all the time. I don't. I'm more like a grandfather, a father-in-law, a big brother. We just talk about the family, the kids, scheduling, TV shows, sports, just things most people talk about."
Wayne Gretzky does not want to take credit for what Dustin Johnson has accomplished
While Wayne Gretzky is a legend in the NHL, he's not much acclaimed when it comes to golf. Sure, he can pose a challenge at a golf course as a 10 handicapper, but he does not get into the intricacies of the sport when having a chat with Dustin Johnson. 
"I've encouraged him to raise the bar, sure, to set higher goals, and I've talked to him about the commitment to pay the price to be the best. He's in his own world in golf and I'm not a golfer by any means, and he was top 10 before we ever met. I've never given him a lesson plan," Gretzky mentioned. 
However, it is true that Gretzky's advice has helped Johnson sustain his place atop the World Golf Rankings. Since it is being passed from one athlete to another, there is a lot of valuable information that can be retained. 
ADVERTISEMENT
Article continues below this ad
Furthermore, Dustin Johnson is also following in Wayne Gretzky's footsteps. The latter once stole the limelight in 1997 by appearing on the cover of Cigar Afficiano along with his wife, and Dustin Johnson and Paulina have repeated the trend! 
ADVERTISEMENT
Article continues below this ad
While Dustin Johnson and Wayne Gretzky get along well, the latter is not formally his father-in-law yet. However, none of that would be a hindrance to their blossoming relationship. 
Read Also: Bryson DeChambeau's Long Time Coach Makes Interesting Claims Around Tiger Woods