Patrick Cantlay Reacts to Fans' Hostile Behavior at the 2021 Memorial Tournament
Published 06/05/2021, 4:30 PM EDT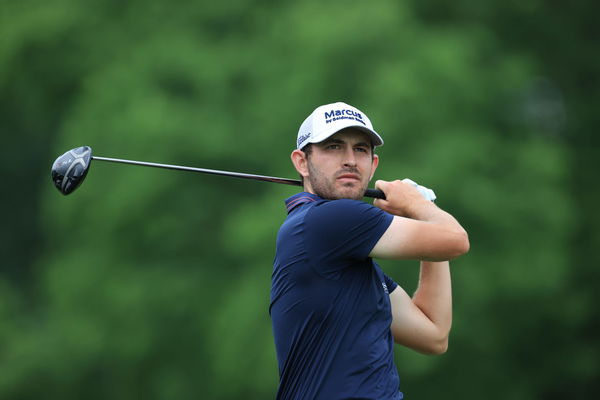 ---
---
The 2021 Memorial Tournament is currently taking center stage on the PGA Tour. The world's best golfers are competing at the Muirfield Village Golf Club, and a limited number of fans are out there as well. Patrick Cantlay, who's currently sitting atop the leaderboard after 36-holes, had his say on the events that transpired on Friday. 
ADVERTISEMENT
Article continues below this ad
If you're unaware of what happened on Friday at the Memorial Tournament, you missed out on some major action. Amid the ongoing war of words between Bryson DeChambeau and Brooks Koepka, a group of fans taunted DeChambeau by calling him "Brooksie" from the sidelines at the Memorial Tournament. 
DeChambeau felt that the fans were crossing boundaries with their chants. He swiftly alerted the tournament security after which the fans were escorted out of the venue as a result of their actions. 
ADVERTISEMENT
Article continues below this ad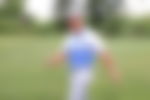 Do you think it's fair for the fans to be ejected for trying to mess with DeChambeau? Or should all these be a part of the sport since they pay to be a part of the action? 
Patrick Cantlay rendered his opinion on the Bryson DeChambeau issue
Bryson DeChambeau consciously knew those fans were targeting him at the Memorial Tournament. With everything that transpired last week, it was completely evident. The fans created a lot of noise and Patrick Cantlay was asked to give his opinion on the matter.
"I think it's pretty normal. I mean, we play out here in front of fans all the time. Last year's been abnormal with no fans, but you just, it just becomes normalized and I think if you ask any of those guys they feel the same," Cantlay said. 
ADVERTISEMENT
Article continues below this ad
But does this mean that Cantlay justifies what the fans did to Bryson DeChambeau? 
"I don't pay too much attention to it, so you would probably be better suited asking him," he replied. 
The most important part of playing golf is that you shouldn't lose focus. Patrick Cantlay did not let the fans get into his mind, but that wasn't the case with Bryson DeChambeau. It directly affected him, but he did the right thing of letting the security know about their behavior. 
ADVERTISEMENT
Article continues below this ad
Do you think the fans should've been allowed to stay back for the remainder of the day?