Rachel Uchitel in Deep Water for Violating Tiger Woods' $8 Million NDA
Published 08/10/2021, 2:19 PM EDT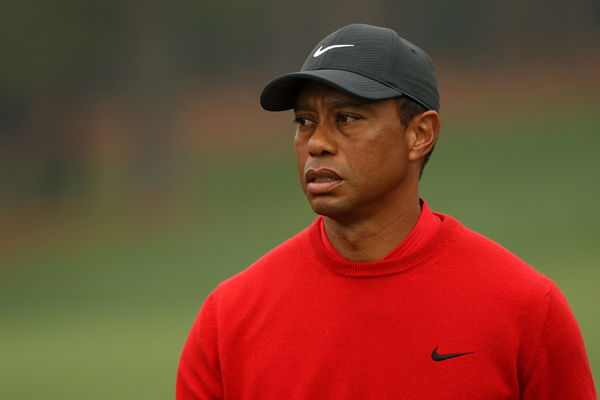 ---
---
Years ago, in 2009, Tiger Woods' personal and professional life was turned upside down by a scandal no one saw coming. While the scandal and its accusations were deeply personal, his career took a hit as brands started cutting off their association with him. Woods picked himself up, coming back to the course and standing on his own. However, even today, the effect of the controversy continues to linger.
ADVERTISEMENT
Article continues below this ad
Twelve years ago, Rachel Uchitel came forward claiming that she was having an affair with the then-married Woods. The results remained catastrophic for the golfer, his marriage with Elin Nordegren ending in a divorce a year later. According to recent reports, Uchitel was recently sued by the Woods' attorney for breaking the $8 million nondisclosure agreement (NDA) she signed.
Why did Rachel Uchitel break a decade-old NDA involving Tiger Woods?
ADVERTISEMENT
Article continues below this ad
Years after the controversy was headlining, Uchitel spoke about her affair with Woods publically, causing one of Woods' attorney's to sue her. The 46-year-old spoke opened up about her life chapter in Tiger Woods' HBO documentary 'Tiger', which was released this year. Now, as it is reported that she is being sued, Uchitel explained why she decided to speak up. She has filed for bankruptcy and blames the NDA itself for affecting her career.
Back in 2009, when the NDA was signed, Uchitel was reportedly paid $5 million initially by Tiger Woods' team, followed by $1 million for the next three years. While speaking with the New York Times, Uchitel revealed that she was not an idiot, and negotiated it to $8 million because she was aware of how it could affect her life.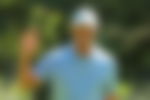 What did the NDA mean for Uchitel?
The NDA's terms stopped Uchitel from discussing Woods – directly, indirectly, verbally, or otherwise. It extended to his family, relatives, acquaintances, friends, associates, co-workers, or other topics about his ''lifestyle, proclivities, customs, private conduct, fitness, habits, sexual matters, familial matters'. That being said, she could not even mention an NDA was signed.
After her appearance in the documentary, Uchitel successfully declared herself bankrupt. Not only that, she has already spent a significant chunk of the money paid by Tiger's team. The recent lawsuit can only harm Uchitel more, who admitted that she feels like a bomb is ticking while everything is coming to an end.
Speaking about the same, Uchitel also revealed that she turned down several lucrative media offers after the whole Tiger Woods saga. Following that, she sent a mail to attorney Michael Holtz and Woods, which suggested a $257K agreement per annum. While there was no response, Holtz did make it to her bankruptcy hearing in May. She has another hearing this month.
ADVERTISEMENT
Article continues below this ad
Uchitel added that she was done with NDAs, and wanted to narrate her side of the story on her own. Now, over a decade later, she is tired of being regarded as a "player". Currently, she is also suing 'Seeking Arrangement' with a $60,000 lawsuit for nonpayment.
ADVERTISEMENT
Article continues below this ad
Woods, on the other hand, is currently recovering from his horrific car accident which happened in February.