'Really Uncomfortable' – Chesson Hadley Reflects on Playing Together With Dustin Johnson
Published 06/13/2021, 8:30 AM EDT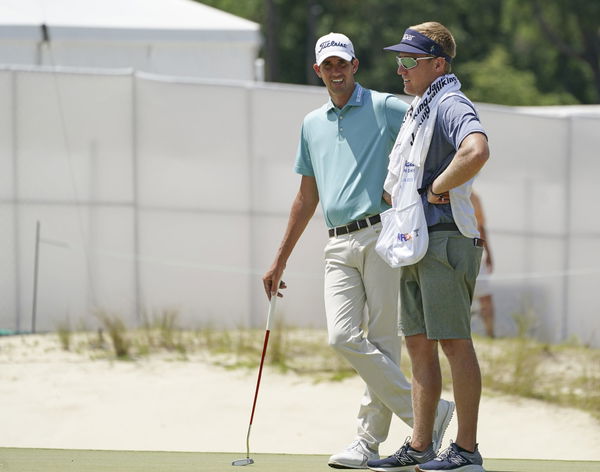 The Palmetto Championship has thrown plenty of surprises in three rounds. 33-year-old Chesson Hadley looks poised to win his first PGA Tour event since 2014 and the odds are currently in his favor. Hadley played Round 3 with World No. 1 Dustin Johnson, and later reflected on the experience. 
It is not often that you see Chesson Hadley dominate the leaderboard after 54-holes. However, the Congaree Golf Club has been complementing his game well, and the veteran golfer has been consistent with his scoring at the Palmetto Championship. 
"Yeah, I was really uncomfortable to start, absolutely. I was nervous, I was anxious and it has been a long time since I've been in a position like this," Hadley said about his initial experience of playing with Dustin Johnson. 
ADVERTISEMENT
Article continues below this ad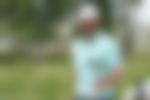 "I have been in a position like that before, but you just kind of forget. And so I was really uncomfortable and I didn't hit a good first tee shot and I was lucky to be able to pitch out and just made my bogey and was still kind of — I started to feel better on hole 4," he added. 
Why Chesson Hadley is enjoying his game at the Congaree Golf Club
Chesson Hadley has been producing tremendous results at the Palmetto Championship at Congaree. It is not all by luck as the North Carolina native has been putting in the work at the driving range. 
ADVERTISEMENT
Article continues below this ad
The results are evident too. In Round 1, Hadley displayed 92.86% driving accuracy and made 13/14 fairways. He also capitalized on the firm greens and has made 39/53 greens in regulation so far. 
Chesson Hadley shot a 65 in his first round and a 66 in the second. He was unable to bring his third round to a close on Saturday due to inclement weather and just has the 18th hole left to play. 
As things stand at the moment, Chesson Hadley is right on course to win his second tour title. It is well deserved one must say. Perseverance is the golden factor when it comes to golf, and Hadley has been preserving for so many years and he's incredibly close to tasting success once again! 
ADVERTISEMENT
Article continues below this ad