Reporter Shockingly Calls Collin Morikawa a Psychopath – Here's Why He Did That
Published 09/03/2021, 5:49 PM EDT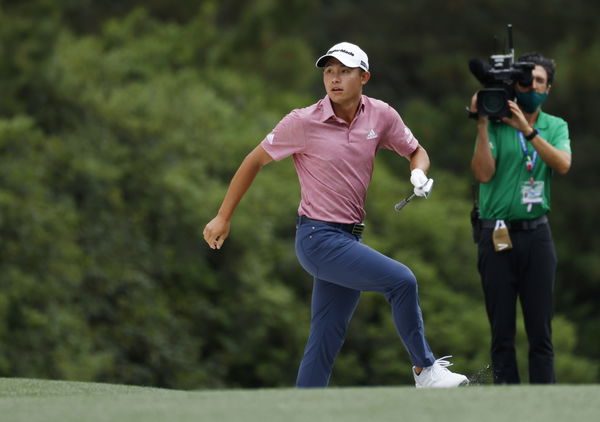 ---
---
The majority of the golf community has its eyes on the East Lake Golf Course in Atlanta, watching the top 30 compete in the season-ending Tour Championship. The best from the world have gathered for one last event before the Ryder Cup arrives, a result of a long and exhaustive PGA Tour schedule. While some golfers have taken an early lead and so, the results remain unpredictable. We have Patrick Cantlay and Jon Rahm leading, while others including Patrick Reed and Collin Morikawa are lagging behind.
ADVERTISEMENT
Article continues below this ad
Morikawa, a two-time major champion, has landed himself in a bit of trouble with a few bogeys in the opening rounds, some others racing ahead with birdies and eagles. He started the Tour Championship placed 11th on the FedExCup standings.
Furthermore, Morikawa missed the cut at Northern Trust and finished 63rd at the BMW Championship in Baltimore.
ADVERTISEMENT
Article continues below this ad
However, Morikawa looks like he is at least having some fun at the event.
What does the reporter have to say about Collin Morikawa?
ADVERTISEMENT
Article continues below this ad
While in Atlanta, Golf Digest's Daniel Rapaport ended up having a word with Morikawa at the course. And no, they were not discussing golf. The reporter discusses cereal with the 24-year-old, focusing on a detail that will shock most people. Rapaport is the one who approaches Morikawa, letting him know that they have to speak about a pressing matter which is of great importance.
Morikawa, as per Rapaport, pours his milk before putting the cereal in the bowl. While the California native seemed unbothered, Rapaport referred to him as a 'psychopath', albeit jokingly. Morikawa explained that he does not where he got the habit from, as even his parents don't have the same habit. In the end, they event discuss showing habits, Morikawa admitting that he chooses to shampoo first.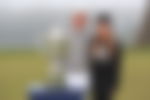 Before the Tour Championship began, Morikawa even spoke about the format and how he feels about it. "I think I laid out the blueprint for what this format is," Morikawa said. "If you finish the regular season at first and you pretty much don't accumulate any points, you might possibly drop down to 11th. … The staggered format, I think, is smart". 
ADVERTISEMENT
Article continues below this ad
As per Morikawa, it tells them who will win the event, and who will take home everything else.