Rickie Fowler Ends PGA Tour Season on An All-Time Low
Published 08/13/2021, 3:00 PM EDT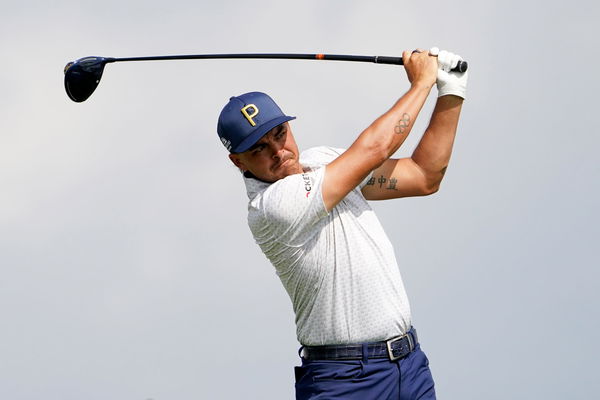 ---
---
Things have gone from bad to worse for Rickie Fowler. He's been enduring a form slump for quite some months, and it looks like he's hit rock bottom at the moment. The 32-year-old was in danger of missing out on the 2021 FedExCup Playoffs prior to entering the Wyndham Championship, and the nightmare has now turned into reality. 
ADVERTISEMENT
Article continues below this ad
Rickie Fowler joined the PGA Tour as a young superstar, but he's not living that fame anymore. Fowler's game has been taking inconsistent dips and did not help him find success this season. In fact, he will not be playing the FedExCup Playoffs for the first time in his career.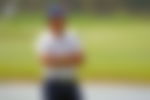 This is indeed unfortunate news for Rickie Fowler and his team. Golf does not always give you what you want, but Fowler's path to the top seems to be taking massive hits, one after the other. After the Wyndham Championship disappointment, there is no way that he can get back into the Top 125 of the FedExCup standings now. 
ADVERTISEMENT
Article continues below this ad
There is one silver lining though – Rickie Fowler is fully exempt on the PGA Tour through the 2022-23 season. 
How did Rickie Fowler perform at the Wyndham Championship? 
Rickie Fowler entered the Wyndham Championship with a clear objective in mind. Winning the tournament was secondary, but he needed to finish in the Top 21 to qualify for the postseason. However, the 32-year-old missed out on it by a large shot. Fowler did not even make the 36-hole cut at Wyndham Championship 2021. 
ADVERTISEMENT
Article continues below this ad
What needed to be a bright round on Thursday ended up in contrasting fashion for Fowler. He shot a one-over-71 in Round 1 and put massive pressure on himself heading into the second round. 
Fowler had to follow his sub-par opening round with a brilliant performance on Friday, but he could only do worse. He followed the 71 by shooting a 2-over-72 in Round 2 and effectively ended his chances of qualifying for the 2021 FedExCup playoffs. 
ADVERTISEMENT
Article continues below this ad
Rickie Fowler displayed 67.86% driving accuracy at the Wyndham Championship and made only 58.33% greens in regulation. It is no secret that he struggled to get going, but it was surprising to see as a lot of other golfers seemed to enjoy the conditions at Sedgefield Country Club.