Rickie Fowler Responds to Nick Faldo's Comments About a Potential Snub at the 2021 Masters
Published 03/21/2021, 5:33 AM EDT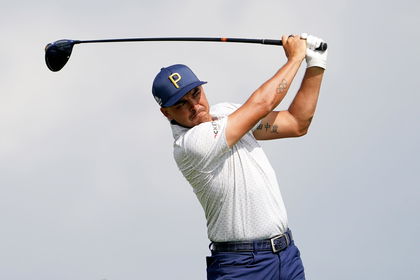 ---
---
It is no secret that Rickie Fowler is struggling on the PGA Tour. The Oklahoma State alum is currently suffering a rough patch in his career, but that hasn't affected his popularity. People still chatter a lot about Fowler on social media, and the latter recently responded to one such constructive criticism made by a former PGA Tour pro. 
ADVERTISEMENT
Article continues below this ad
Rickie Fowler is working hard to revive his career that once showed plenty of promise. Although the road is not over yet, Fowler is frustrated with how his form slump is affecting his personal life as well. 
On top of all that, his sub-par performances have put a major career-streak on the line. Rickie Fowler has taken part at every Masters tournament since 2010, including every Major championship since that year, but there's a chance of the streak ending this April. 
ADVERTISEMENT
Article continues below this ad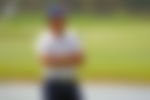 Amid growing concerns that Rickie Folwer will miss The 2021 Masters, Nick Faldo, a three-time winner at Augusta, passed a comment that received mixed opinions on the open forum. 
While a lot of fans took this as a jab at Fowler, the five-time PGA Tour winner has come out and responded in a different manner. 
Nick Faldo's comments are a source of motivation for Rickie Fowler
While Nick Faldo registered his comments on March 3, Rickie Fowler only got the time to react to it after Round 2 at The Honda Classic 2021, where he's tied for 66th place after the end of three rounds.
Fowler was asked to give his take on Faldo's comments on Friday, and the California native rendered a calm and collected response and held his ground. 
"No, I know where Nick was trying to come from on that, and it's like a competitor to competitor, you're trying to needle each other and get each other going type of thing," Fowler mentioned. 
ADVERTISEMENT
Article continues below this ad
"I am fortunate to have some great partners and make some great commercials and it's been fun to be able to do that. I would much rather be playing the week of the Masters than working. But it's all part of it. I'm going to keep kicking down the door, if we're able to do something special in the next few weeks before Augusta, we'll be there," he added. 
As of now, it is unlikely that Rickie Fowler will receive an invite to The 2021 Masters. He has to win a PGA Tour event before the tournament to win an invitation, or vault into the Top 50 of the World Golf Rankings, which is an even harder task, as he's currently ranked 81st.  
ADVERTISEMENT
Article continues below this ad
Read Also: 'His Leg Had Just Broken': Former Caddie Steve Williams Once Narrated a Legendary Tiger Woods Story