Sam Burns Gets Emotional During Winner's Press Conference at Valspar Championship
Published 05/03/2021, 7:30 AM EDT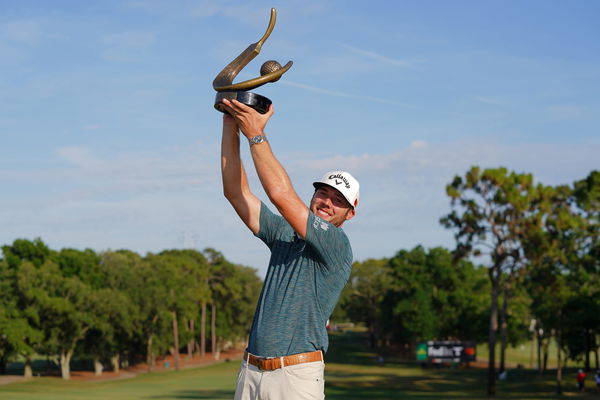 ---
---
Sam Burns is a winner on the PGA Tour. Burns joined the tour in 2019 and it only took him a couple of years to get the maiden victory. He won't forget this memory anytime in his life, as Burns had to get past several hardships to stand where he is now. 
ADVERTISEMENT
Article continues below this ad
Winning on the PGA Tour is no easy task and anybody will tell you that. Battling injuries, lack of confidence, and then coming back to register victory will be the sweetest of them all. Sam Burns has been on the receiving end for a long time in his career, but it is finally time to rejoice. 
"Yeah, I think really the injuries were just, the injury to my ankle was more frustrating than anything. When you're not able to perform the way you would like to and the way that you know you're capable of and your body just won't allow you, it's really frustrating," Burns recalled about the dark times in his career. 
ADVERTISEMENT
Article continues below this ad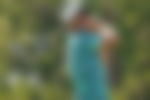 After all the injuries and the setbacks, the 2021 Valspar Championship proved to be the major break Sam Burns needed in his career. Burns did not falter under pressure and seized the moment when it mattered. 
Sam Burns found the turning point at the most vital time in his career
Playing through injury is never the right option to do. However, some athletes choose to push through the pain in order to fulfill their hunger to compete. Sam Burns was of the same kind until he realized that he was just burning out his body. 
"I just played awful for a month straight and just finally was like, hey, this is not a good idea long-term, I'm only creating bad habits and my body doesn't feel good, my ankle doesn't feel good, so let's just shut it down until we feel like we're ready. And that was a big learning moment for me," Burns mentioned. 
Burns became the fifth player to win his maiden title at the Valspar Championship. He clinched the title after going 17-under for the tournament, three more than what runner-up Keegan Bradley could manage. 
ADVERTISEMENT
Article continues below this ad
"I don't think I could have dreamed of a better moment just to have my wife there who's been, we have been together for, not married but together for five or six years, and she's seen really good golf, she's seen really bad golf and she's just been there by my side for all of it. So to have her here was really special,"
Burns mentioned. 
The 24-year-old also credited his parents for standing by his side during challenging times. This win was always coming for Sam Burns who's been incredible this season. He finished third at the Genesis Invitational but did not come up short at the Valspar Championship. 
ADVERTISEMENT
Article continues below this ad
Read Also: Brandel Chamblee Evaluates Rory McIlroy's Swing Troubles