'Savior of the Sport' – Long Drive World Champion Kyle Berkshire Salutes Bryson DeChambeau
Published 10/02/2021, 4:11 AM EDT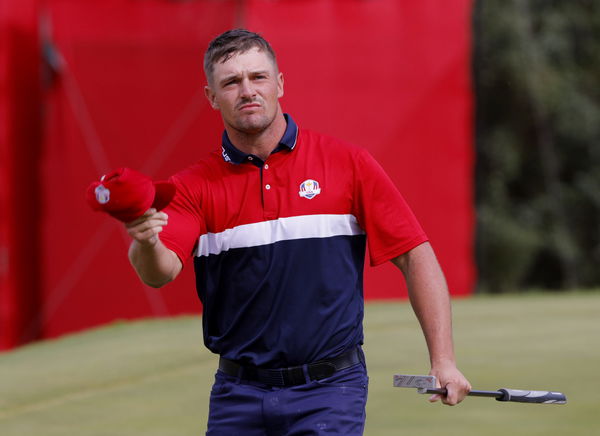 ---
---
The PLDA World Championships 2021 saw a massive fan following, thanks to one man. Bryson DeChambeau certainly entertained the crowd with his long-drive heroics and impressed a lot of his peers as well. While he was unable to win the tournament, DeChambeau exited the event with an improved reputation and immense respect for his participation. 
ADVERTISEMENT
Article continues below this ad
The Long Drive Championships are no cakewalk events. Yes, Bryson DeChambeau leads the PGA Tour in driving distance, but even a guy like him could not advance to the championship round at Mesquite, Nevada, on Friday. 
DeChambeau had a good run at the tournament as he made it till the last eight. These are professional long drivers we're talking about, and the eight-time PGA Tour winner was not intimidated by anyone at all. 
ADVERTISEMENT
Article continues below this ad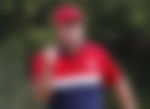 Long Drive World Champion Kyle Berkshire commends Bryson DeChambeau
Bryson DeChambeau just got done with a hectic week. He won the Ryder Cup with Team USA but did not have time to stick around for the celebrations as he had the Long Drive event beckoning. Despite all the challenges, DeChambeau reached the top eight and received tremendous praise from the eventual champion and his friend, Kyle Berkshire. 
ADVERTISEMENT
Article continues below this ad
"I think it's very safe to say, you could almost call him a savior of the sport, honestly, because I think it's safe to say we wouldn't have had nearly the attention on this if he hadn't decided to come compete," Berkshire mentioned.
"I think it's a testament to Bryson and how special of an athlete he is to go from a Ryder Cup, and doing well, dominating, to getting extremely far and becoming a final eight contestant at his first world championship. To put that in perspective, that would be like me finishing top 10 on a PGA Tour event my first try,"
he further added. 
Watch This Story
A lot of long drive pros besides Kyle Berkshire are thankful for DeChambeau's participation at this year's championships. It is a win-win situation for the PGA Tour golfer and the long drive pros. 
ADVERTISEMENT
Article continues below this ad
Bryson DeChambeau may have just helped in making this event a grand spectacle once again and his motive is to urge more tour pros to participate. Do you think anyone else from the PGA Tour besides DeChambeau will be interested in this event?