Should Hoodies Be Accepted as a Valid Attire on the Golf Course?
Published 08/14/2021, 6:30 PM EDT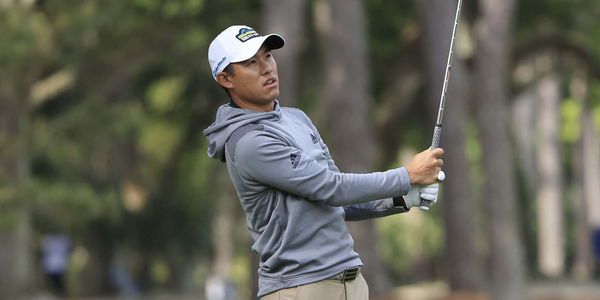 ---
---
Golf has been evolving over the years, and it's not just the rules aspect but even the accessories and wear. The image of what a golfer should look like is ever-changing. Golf has become more fitness-minded than ever before, and apparel brands are developing more fashionable looks. Hence, the outfits are moving towards a more casual side than the usual polo T-shirt and trousers. 
ADVERTISEMENT
Article continues below this ad
And one such change has been the introduction of hoodies and it has received a bittersweet response so far. It is an outfit that is super comfortable, versatile, and a great way to add warmth. But is golf ready to embrace this change? 
Should hoodies become acceptable to wear while playing golf?
ADVERTISEMENT
Article continues below this ad
Yes, without any doubt, hoodies should be acceptable as wear while playing golf. And if we want to grow this game, including more casual factors without excluding the core is imperative. And the introduction of hoodies is a one-step towards it. Moreover, with changing times, we need to embrace new things beneficial for the game. 
However, few people, especially the older generation, have been opposing hoodies on the golf course. And the primary thinking about this has been that the hood will impede a golf swing, which is not entirely false. But, there are enough options available that are light and are similar to pullovers or quarter-zips, which will not impede the swing. 
Moreover, most golf apparel companies produce hoodies specifically for the sport, which are stylish and swingable. Furthermore, since the tour pros like Rory McIlroy, Justin Thomas, and Tyrrell Hatton have rocked hoodies on the Tour, many youngsters have followed them. However, there was still criticism from a few people who believe hoodies aren't good for the game. 
ADVERTISEMENT
Article continues below this ad
Previously, golf was considered a slow and old man's sport, but the times have changed, and now the game has become an athletic sport. So, hoodies should be allowed on the course, to make this sport a bit more people-friendly and casual.   
ADVERTISEMENT
Article continues below this ad
Moreover, there are already plenty of barriers for people who want to play this game. Hence outfits or clothing shouldn't be one of them, and players should be allowed to wear hoodies that don't impede golf swing.