Spanish Golfer Miguel Angel Jimenez Wants This One Rule To Be Changed in Golf
Published 11/01/2021, 11:33 PM EDT

Follow Us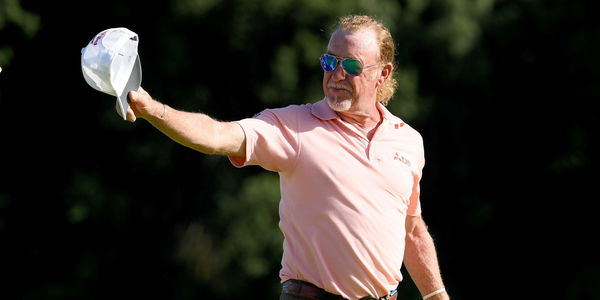 Miguel Angel Jimenez is one of the coolest professional golfers in the sport; Currently, he is competing on the Champions Tour. Notably, the 57-year-old golfer from Spain has also competed on the European Tour and Asian Tour a couple of times. Remarkably, he has won 21 European Tour events, 7 Asian Tour, and 10 PGA Tour Champions in his golfing career so far. 
Moreover, the 57-year-old is never shy about pitching out his opinion and is known for always speaking his heart out. However, one of his famous quotes from the past is currently being talked about in the golfing world. Let's see what exactly he said. 
ADVERTISEMENT
Article continues below this ad
Miguel Angel Jimenez wants 10 clubs rather than 14! 
The two governing bodies of golf, USGA and R&A, have set a limit of 14 clubs for each player during a tournament. However, players are free to choose these 14 clubs based on their preferences and style of play. But the Spanish golfer Miguel Angel Jimenez isn't impressed with this rule and wants it to be changed.
Watch This Story: Jack Nicklaus Was Forced to Drop Out of Ohio State Before His Graduation – Here's Why
Golf Monthly recently shared this with a tweet where Miguel said, "Why don't we think about playing with 10 clubs rather than 14? People have lost the ability to work the ball."
He believes that this has made people lose the ability to work the ball, as they have enough clubs that are suitable for any distance. Hence, he wants USGA and R&A to think about truncating the 14 clubs in a bag rule to 10 clubs. 
ADVERTISEMENT
Article continues below this ad
Meanwhile, if players start playing with only 10 clubs, it is going to be a strenuous task as the absence of four clubs can change the entire gameplay. Moreover, it will be more demanding as players would need to work the ball well, as Miguel said.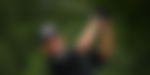 Furthermore, he received a mixed response from fans as few people believed in him while others discarded it. However, it is highly unlikely that USGA and R&A will change or even think about changing this rule.
ADVERTISEMENT
Article continues below this ad
But what do you guys think? Do you all agree with what Miguel Angel Jimenez said? Do let us know.