Stewart Cink Details the Impact of Having His Son Reagan Caddie for Him
Published 04/17/2021, 1:30 PM EDT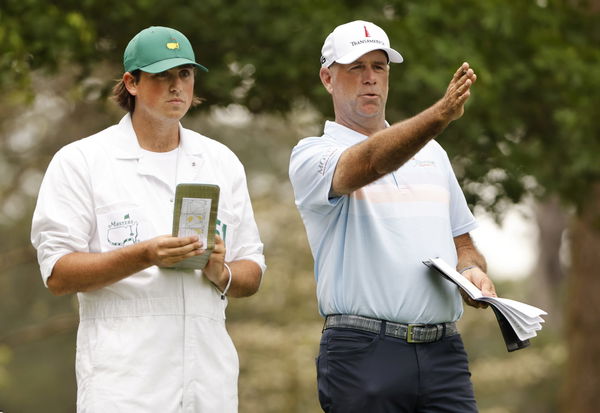 ---
---
Stewart Cink is enjoying a late-career revival at RBC Heritage 2021. He's won at Harbour Town before, but 2021 is a new experience for the 47-year-old. It is the first time that Cink's son Reagan is caddying for his dad at the famous Harbour Town Golf Links, and the pairing is destined to reap success. 
ADVERTISEMENT
Article continues below this ad
It has only been months since Stewart Cink officially appointed his son Reagan as his permanent caddie. There were no personal feelings involved when Cink made the decision and he purely hired his son because he knows the nuances of the caddying job.
Stewart Cink currently leads all players at RBC Heritage 2021 after a record-breaking Round 2 at Harbour Town. Following his game on Friday, the media asked Cink if Reagan is doing a good job as a caddie in terms of offering inputs about the course. 
ADVERTISEMENT
Article continues below this ad
"He has the same amount or more than any other caddie I've ever had. He's not just my son caddying, he's a professional caddie doing an excellent job. He could caddie for any player in the world right now," Cink said about Reagan. 
Stewart Cink loves the harmonious player-caddie relationship with his son
A lot can go wrong when a professional golfer appoints his son to caddie on the PGA Tour. There should be no personal feelings involved, and Cink is only focused on his game when he's with Reagan during tournaments.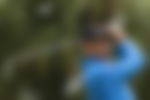 Stewart Cink immensely praised his son Reagan for developing the skill set required for a caddie. The 47-year-old has been playing professionally since 1995, but it has not even been a year since his son started carrying his bag.
"He and I really agree a lot about the way shots are going to play and where we need to put the ball and where we want to avoid. It's just a really good gel we've got going out there. It's nothing new this week. We had it last week. We've had it ever since he's caddied for me," Cink mentioned. 
ADVERTISEMENT
Article continues below this ad
"He's just really picking up the — picking the caddying gig up fast," Cink expressed about Reagan.
Stewart Cink is currently poised to win RBC Heritage 2021. If he does, it would be the second title for the father-son combo on the PGA Tour. Furthermore, a victory on Sunday would also fetch Cink his third title at Harbour Town, and his first in 17 years! 
ADVERTISEMENT
Article continues below this ad
Read Also: Jon Rahm Expresses Desire to Start New 'Call of Duty' Franchise in eSports