What Driver is Dustin Johnson Using in 2021?
Published 07/02/2021, 5:30 PM EDT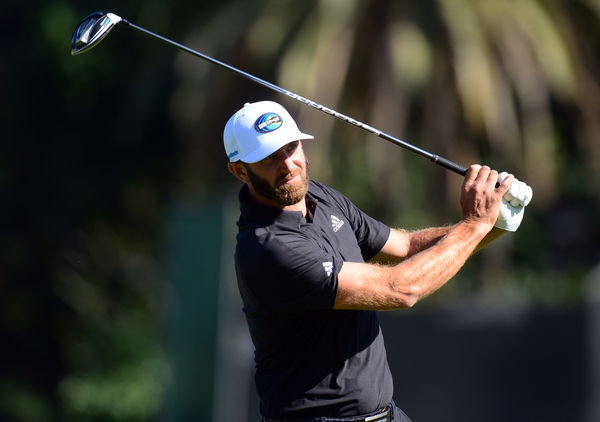 ---
---
Dustin Johnson had a dream 2020 season where he won multiple trophies. He is known for his accuracy with the driver. In the 2020 season, his off the tee record is phenomenal. But to enhance his driving, he is always looking for newer clubs. So along with his technique, the equipment deserves a bit of credit as well. So what driver does Dustin Johnson use?
ADVERTISEMENT
Article continues below this ad
Dustin has gained +0.63 strokes off the tee and this has been one of his strengths this year. DJ has a partnership with the leading golf manufacturing company Taylormade. Johnson replaced his old Taylormade SIM driver, which he used to dissect the Augusta National during the Masters win.
Dustin Johnson got a new driver for the 2021 season
ADVERTISEMENT
Article continues below this ad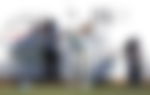 Johnson is currently using a Taylormade SIM2 driver in his bag for the 2020-21 PGA Tour season. He initially revealed it at the tournament of champions in Hawaii, the first event for Dustin Johnson in 2021. He has opted for a 10.5 degree of loft with a Fujikura speeder 661 shaft.
The idea behind the latest Taylormade SIM2 driver was to improve aerodynamics and at the same time providing a deep and lower center of gravity and more stability. Additionally, a carbon composite layer covers the entire sole. The driver also features a slot towards the front of the sole called a speed pocket.
This speed pocket improves the face deflection across the face, particularly on low face impacts. And this is exactly what Dustin Johnson needed with his driver.
ADVERTISEMENT
Article continues below this ad
Dustin is currently using a Taylormade SIM2 driver with a 10.5 degree of loft. Taylormade has always produced good and quality golf products, especially drivers. And that is the reason many players trust and use their products. Taylormade has meticulously manufactured the new SIM2 driver to gain more accuracy off the tee.
The previous SIM driver had a carbon composite layer on parts of the sole and had less stability. The two-time major championship winner has won nothing since he got his new driver in the bag. But it is evident that he has gained a lot of consistency and distance from his driver. He is currently ranked 7th in driving distance on the tour, with an average distance of 313.80 yards.
ADVERTISEMENT
Article continues below this ad