Tiger Woods' Former Trainer Names the Biggest Similarity Between Him and Bryson DeChambeau
Published 04/29/2021, 4:00 AM EDT ---
---
Golf fans might wonder if there's any similarity between Tiger Woods and Bryson DeChambeau. Their career paths certainly aren't the same, but the golfers do have something in common. If there's one person who can precisely identify the factor, it would be Chris Como, a golf instructor who has the experience of working with both players. 
ADVERTISEMENT
Article continues below this ad
Como is currently a part of Team Bryson and he's worked with Woods in the past. Como helped DeChambeau improve his swing and sustain the power last season after he bulked up in order to improve his speed. 
But Chris Como first came to the limelight when Tiger Woods announced that he was working with him back in 2014. It was breaking news back then, but the partnership did not reap major success while it lasted.
ADVERTISEMENT
Article continues below this ad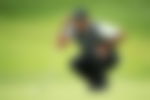 Chris Como compares the mentality of Tiger Woods and Bryson DeChambeau 
Tiger Woods can no longer relive his peak form. However, this in any way does not undermine the accolades that he's earned over the years. Woods is one of the most competitive athletes the world has ever witnessed. 
Likewise, Bryson DeChambeau is emerging as a tremendous competitor as well. 'The Scientist' has quickly gained a reputation for himself, and a part of the credit goes to Chris Como. The trainer also mentioned that DeChambeau sometimes reminds him of Tiger Woods. 
"They both are on that never-ending quest to get better. That's a weird thing in that sometimes people when they are trying to get better get worse," Como mentioned. 
"Some would argue that Tiger shouldn't have changed his swing in 2000. I don't know. I agree that his swing in 2000 is probably the best anyone has ever swung a golf club but it is a 20/20 hindsight argument because at the end of the day him trying to keep getting better was the same process he had had his whole life and I think Bryson really adopts that whole process of every day regardless of where's he's at with his game – even if he just won the U.S. Open or Bay Hill – he's trying to get better," he further added.
ADVERTISEMENT
Article continues below this ad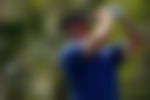 Como stated that he didn't see Bryson DeChambeau celebrate too much after his victory at the Arnold Palmer Invitational. The California native decided to hold back his jubilation and carry forward the winning momentum into the Players Championship. 
Watch This Story
ADVERTISEMENT
Article continues below this ad
Tiger Woods always looked to improve his game regardless of the success. Bryson DeChambeau is moving ahead with a similar mindset. 
Read Also: How Many Green Jackets Does Tiger Woods Have? A Glimpse Into His Masters History