Tiger Woods Major Wins: Brooks Koepka Reveals His Personal Favorite
Published 06/16/2021, 9:30 PM EDT ---
---
Tiger Woods took the game of golf to another level with his success. His impact on the sport is unparalleled and every player in the current generation has massive respect towards the 82-time PGA Tour champion. Woods has won 15 major championships in his career, and every single one holds its significance. But which one does Brooks Koepka rate as #1? 
ADVERTISEMENT
Article continues below this ad
It's really a tough one, isn't it? If you ask some, they'd rank the first victory at the 1997 Masters as the most memorable one ever. Opinions vary. They don't stay the same. Brooks Koepka was asked to rate his favorite Tiger Woods major win in history, and here's what he said: 
"I mean, it was pretty impressive, but I would say the one at the [2019] Masters probably was number one, just for me," Koepka said, reflecting on Woods' 2008 US Open victory. 
ADVERTISEMENT
Article continues below this ad
"I mean, I was playing in it. I guess that probably made a difference. But I remember being in school so I couldn't watch the playoff on Monday. It was exciting to watch. That's got to be up there for him. Definitely one of the top ones," he added. 
Koepka compared the 2008 US Open win with the 2019 Masters triumph. It is difficult to weigh both on the same scale, but a lot of people would agree with Koepka and pick the latter. It was an epic comeback victory from Woods, but the 2008 US Open is also one of his greatest wins ever. 
Which one is your personal favorite from the 15 major championships that Tiger Woods has won? 
Brooks Koepka describes major championship "mentality" 
Brooks Koepka often gets into the limelight owing to the things he tells the media. Likewise, Koepka mentioned last week that he focuses more on majors than regular PGA tour events. It is a mentality that he's developed over the years. 
ADVERTISEMENT
Article continues below this ad
"Just more focus, that's all it is. I said it last week. Sometimes I just get lackadaisical out there. It's tough to kind of really focus for me. It's something I've got to work on in regular events, being a little more in tune and not just always looking at the majors and being on mentally for five, six, seven hours out here. It's definitely different," Koepka said about his US Open preparation.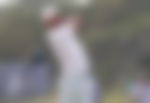 Koepka has won four major championships in his career. Two of them have come at the US Open. He's not a player to be taken lightly when it comes to majors. Where do you think Brooks Koepka will finish at Torrey Pines this year? 
ADVERTISEMENT
Article continues below this ad