Tiger Woods Nike Contract: How Much Is It Worth and When Will It Expire?
Published 10/17/2021, 4:01 PM EDT ---
---
The bond between Tiger Woods and Nike is inseparable. The most famous golfer in the history of this sport has been associated with Nike since 1996. Woods was a child prodigy and was already a well-known name in the sporting world even before his pro debut. Moreover, the 15-time major championship winner revolutionized golf and made it a global sport. 
ADVERTISEMENT
Article continues below this ad
Meanwhile, his first signing with Nike came in 1996, just before his pro debut at the Greater Milwaukee Open. So let us have a look at Tiger Woods' Nike contract and get to know more about this powerful pairing. 
ADVERTISEMENT
Article continues below this ad
What is the worth of Tiger Woods' Nike Contract?
The first deal Tiger Woods signed with Nike was worth $40 million for five years in 1996. According to the reports, Tiger's next contract came in 2001, which was more than double his initial contract.
This was said to be roughly worth $100 million with a similar five years span. The third deal came in 2006, but this time it was for seven years until 2013.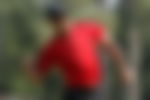 However, he signed an extension in 2013, and it's been reported that his current Nike contract is around $200 million. "We're comfortable with where we ended up and the career trajectory that Tiger will be on with Nike," said Woods' agent in 2013. 
Watch This Story: Rickie Fowler Reveals the TV Shows Currently Helping Him Stay Relaxed
ADVERTISEMENT
Article continues below this ad
When does Tiger's Nike Contract expire?
Nike has been with Tiger Woods through thick and thin. Nike stood by him even when everyone else had discontinued their contracts due to a few controversies in his life. Moreover, during that same period, he wasn't even in the best of his form. He had just one top-10 finish in three years from 2014 to 2017.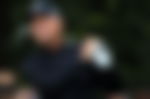 ADVERTISEMENT
Article continues below this ad
But Nike chose to stay with Woods and keep their contract. Hence, this powerful partnership between the 82 time PGA Tour winner and Nike will not end at least until Woods doesn't retire from this sport. And it is crystal clear that even if his current deal expires, Tiger Woods will extend the contract and remain with his giant sporting company forever.