Tiger Woods Reveals His Favourite Sports Besides Golf
Published 07/27/2021, 1:45 PM EDT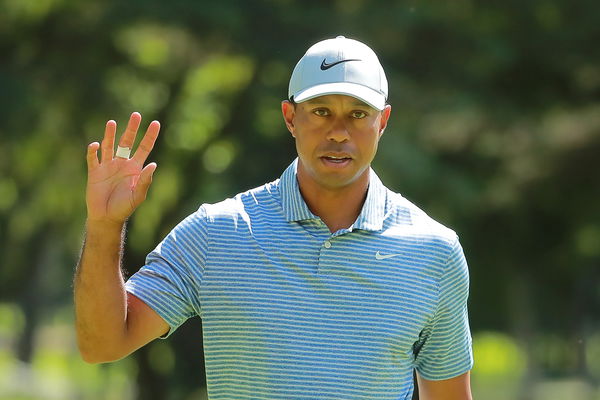 Tiger Woods is probably the greatest golfer of all time. And he has played an integral part in the evolution of the game. Before Tiger broke onto the scene, everyone considered golf to be a slow and an old man's sport. But since Tiger made his debut and started making his name, he attracted millions of people to this sport. 
Tiger has taken golf as a sport to another level since his professional debut in 1992. However, it is not just golf that he is fond of, but there are plenty of different sports that he likes.
Additionally, Tiger is a true athlete and has played plenty of different sports in his childhood and still follows them ardently. 
ADVERTISEMENT
Article continues below this ad
"Pretty much everything"- Tiger Woods explains his love for sports Tiger Woods explained his love for the other sports that he follows and has played. "Baseball, Cross Country, even though baseball is a team sport, I was on the individual side, so I was the pitcher. Most of my sports that I played were individual."
Talking about baseball Woods, said he mostly bowled fastball changeup and curveball as a pitcher in baseball. While explaining about Cross Country, Tiger explained his love for running and pushing the body.
Moreover, he said that this running helped him during the 36 hole event where he used to carry his bag during the summer heat.
And then, he was asked about any sport which he is still into now apart from golf. "Pretty much everything," said Tiger Woods." I watch everything.
"I love sport I just love knowing that you know what it takes to be at that level. And then to see athletes succeed at that level is inspiring."
Tiger explains his work ethic
"The amount of hours that I would spend putting and practicing and being on the golf course is 8, 12, 14 hours a day just grinding away at it just trying to get better.
ADVERTISEMENT
Article continues below this ad
"That's what people don't see," said Tiger when asked about what world-class athletes do behind the scenes as preparation. "They see the end result, but it's all the hours. The millions of shots that I have hit, and that's what has allowed me to succeed.
"Understanding and learning from all my successes and all my failures along the way to try and become a more efficient and better player."    
ADVERTISEMENT
Article continues below this ad
Tiger Woods is currently recovering from a solo car crash and will hopefully be back on the course very soon.