Tiger Woods Reveals the Secret Mantra to Keep Winning in Life
Published 08/06/2021, 7:30 AM EDT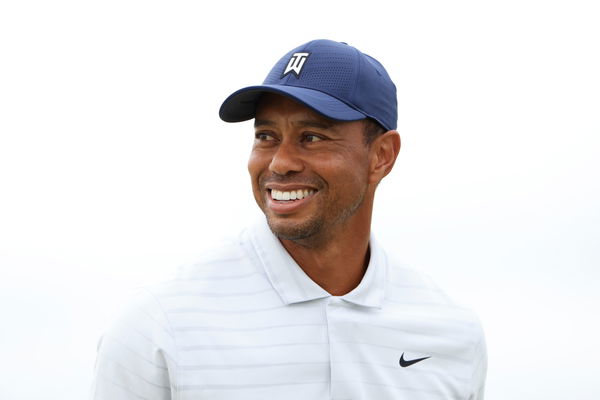 ---
---
To many, Tiger Woods remains the greatest golfer of all time. The 45-year-old icon has always wowed everyone with his performance, putting together an illustrious professional golf career over the years. During his recent appearance on "A Round with Tiger: Celebrity Playing Lessons – David Spade", Woods and Spade discussed the golfer's career, and how he keeps his winning spirit going.
ADVERTISEMENT
Article continues below this ad
How does Tiger Woods continue winning?
In the Youtube video shared by Golf Digest, we have Tiger Woods teach David Spade how to play golf. The two stars make their way around the Rolling Hills Country Club, discussing topics that range from fun banter to some in-depth discussions. Towards the end of the video, both settle in a good spot, speaking of how Woods sets himself apart from the rest.
ADVERTISEMENT
Article continues below this ad

"For you to keep winning is almost impossible," Spade tells Woods, explaining how everyone on the Tour is so good.
Woods agreed, speaking about how the situation can also get stressful. "The stress of it all and also accepting that if things go wrong you have to figure it out. No one's gonna bail you out. I feel like I'm never out of the fight. I am always trying to get better and trying to figure out how to succeed when things are tough. That's why you have to want to be in that fight".
The shot soon pans out to food being cooked, Wade and Woods moving on with the lesson.
Tiger Woods' career and records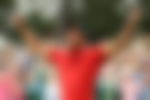 Going professional at the age of 20, Woods' first major win came in 1997. He won the Masters Tournament when he was 21, and won the green jacket three more times by 2005. Despite his infamous 2009 scandal, Woods made a strong comeback. In 2019, he won his fifth Masters Tournament. As of now, only Jack Nicklaus has more Masters titles than Woods with six wins to his name.
ADVERTISEMENT
Article continues below this ad
Throughout his career, Woods has also broken many records. He is the youngest to win the Masters and is also tied for most PGA Tour wins (82) with Sam Snead. He is also among five players to have won all four major titles and remains the only one to do so in a row.
Positive signs for Tiger! Woods was seen bearing weight on his injured right leg on his way to a doctor appointment in L.A. (via TMZ/TWSpot) pic.twitter.com/j7mGRxSgix

— GOLF.com (@GOLF_com) July 29, 2021
ADVERTISEMENT
Article continues below this ad

Earlier this year in February, Woods was involved in a gruesome car accident. He has been recovering since then, with no update as to when he can return to the course. Recently, he was seen visiting his doctor in crutches, putting his weight on his injured leg. Fans have been praying for his speedy recovery, hoping to see their favorite back in action soon.