Tiger Woods vs Jack Nicklaus: Who Has the Better Record in Major Championships?
Published 07/20/2021, 7:00 AM EDT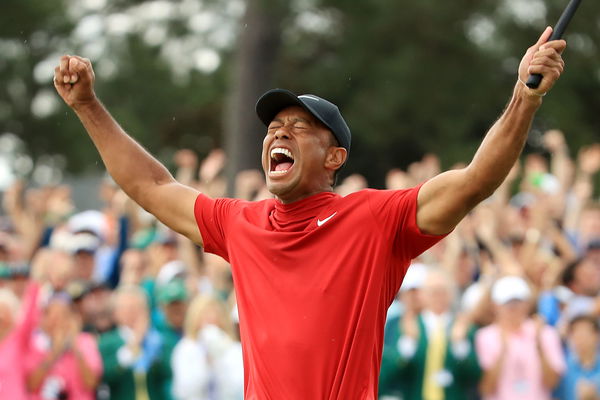 ---
---
Tiger Woods and Jack Nicklaus are arguably the two greatest golfers to ever play the game. In this ever-competitive world, a debate often pops up asking who is the best among the two. While there is really no conclusive answer, several bits of statistics might offer some perspective. So here's how these two legends faired in major championships in their respective careers. 
ADVERTISEMENT
Article continues below this ad
Here's a reminder: Jack Nicklaus won 18 major championships in his career, while Tiger Woods clinched 15. Woods hasn't officially retired yet, but the chances of him winning another major are very slim. 
Why do golf fans often consider major victories as the most important? Well, because it is! Winning a major is no cakewalk in golf. Regular tournaments are as hard, but major championships inevitably add more pressure on a golfer. 
ADVERTISEMENT
Article continues below this ad
GOAT Debate: Tiger Woods vs Jack Nicklaus
Tiger Woods and Jack Nicklaus are the two greatest golfers to have competed in major championships. They account for a large amount of success in this aspect, as they've won a combined 33 major titles together. Let's look at a breakdown of their major championship statistics:
Woods has played in 87 major championships. He's won 15 of them, of which three came at The Open Championship. Finishing as a runner-up or in the Top-5 of a major is also considered a good result.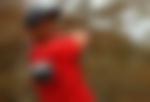 Tiger Woods has 7 major runners-up finishes and 33 major Top-5 finishes. Furthermore, he's made it to the Top-10 on the leaderboard 41 times in 87 appearances. This is an astonishing success rate! 
On the other hand, Jack Nicklaus amassed 164 starts in major championships throughout his career. The 'Golden Bear' won 18 of them and finished as the runner-up 19 times! Nicklaus finished in the Top-5 56 times and achieved a Top-10 finish 73 times in 164 starts! 
Nicklaus dominates Woods in all of the major championships except 'The Open.' They're both tied at three titles apiece. These are all the significant stats you need to know about how two GOATs of golf performed in major championships. 
How Woods and Nicklaus racked up through 300 starts
To be honest, there is really no one particular aspect that can crown a golfer as the 'GOAT.' There are always different sets of statistics to look into. Here's how Tiger Woods and Jack Nicklaus stood after 300 tournament starts in their respective careers. 
Woods won 77 tournaments in 300 starts. His winning percentage was 26% and won 14 majors in his first 63 starts. On the other hand, Nicklaus won 54 tournaments in his first 300 starts. He recorded an 18% win rate but had amassed more Top-5s and Top-10s in major championships when compared to Woods. 
ADVERTISEMENT
Article continues below this ad
Both Tiger Woods and Jack Nicklaus dominated golf in their respective eras. Nobody had seen players like them. These two generational talents can never be compared with each other. 
Yes, Nicklaus has more major championships in golf, but Woods has won more tournaments. There can never be a conclusive statement. Embracing such comparisons without bashing a particular golfer is the right spirit! 
ADVERTISEMENT
Article continues below this ad
Trending Stories