'Need This Energy'- Golf Fans React to Bryson DeChambeau's 400-Yard Bomb Ahead of Ryder Cup
Published 09/19/2021, 6:36 PM EDT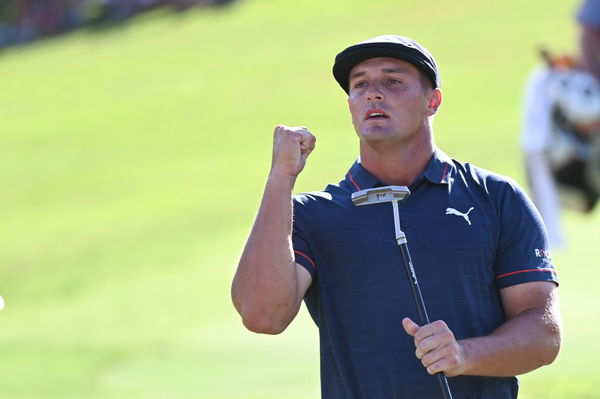 ---
---
Bryson DeChambeau is all geared up for the 2021 Ryder Cup, which kicks off on September 24 in Whistling Straits. Just last week, Steve Stricker and the team spent 2 days at the venue to prepare for the biennial cup.
ADVERTISEMENT
Article continues below this ad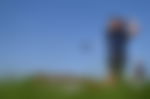 While everyone else is busy strategizing and maintaining their game, DeChambeau has other goals. He is also practicing his long game in order to prepare for the World Long Driver Championship as well and hit the 400+ mark with a bomber during practice. Let's take a look at his latest drive and its reactions.
ADVERTISEMENT
Article continues below this ad
Ryder Cup Preparation for Bryson DeChambeau
DeChambeau took to Instagram to share a clip of a 400-yard drive from his practice session. The video shows him hit the ball with maximum power and it goes flying, covering a whopping distance of 405.6 yards with a massive speed of 215.1 mph. The video reads, "The Ryder Cup is next week. How many greens will I drive?"
 

View this post on Instagram

 
Bryson DeChambeau is notorious for his power and distance play. His victory at the 2020 U.S. Open sparked a lot of debates on the pros and cons of long-hitting and its meaning for the future of golf. A lot of traditional golfers oppose such play as they believe it goes against the rules of golf. However, many today have adopted this style of playing in order to reach the green quicker.
Fans react to DeChambeau's 400+ yard drive
Golfing fans on Instagram and Twitter were not satisfied by DeChambeau's powerful swing. Criticizing it as a mark of selfish motive at the team event, here is what some of them had to say-
That's not ryder cup prep. He's more interested in the long drive contest. It's not about the US team it's all about him

— Joe Smith (@bewarebefore) September 19, 2021
I need this energy applied to hitting long drives on Golden Tee.

— Wade Anderson (@wadea) September 19, 2021
Can this swing of Bryson's last? As he ages he can't keep this up right?

— Edmund Dantes (@_Lord_Wilmore) September 19, 2021
He is dangerously close to becoming a WWE character.

— Ryan in SoDak (@RyanGevens) September 19, 2021
Hé Will be retired by 33 due to back and hip injuries

— Timm (@fishermanTimm) September 19, 2021
He will be lucky to win a point. It's about the score, not the distance.

— Robert Isaak (@IsaakRobert) September 19, 2021
He will miss the fairway, make bogey and lose the hole. That will happen.

— Javier Pintos (@pintosjavi) September 19, 2021
It's about points, not yards and he won't win any 👎🏽

— Fearless Dwayne 👀 (@dwayne_taylor) September 19, 2021
ADVERTISEMENT
Article continues below this ad
He gives a crap about the Ryder Cup. His "brand" priority is the Long Drive Contest. Which means his brand is that of a selfish, self-centered head case.

— Craig DeVrieze (@cdevrieze) September 19, 2021
Watch This Story
What do you think of DeChambeau's Ryder Cup preparation?
ADVERTISEMENT
Article continues below this ad