Upholding the Tradition: Jon Rahm Only Top 20 Player to Survive WGC-Dell Match Play 2021
Published 03/27/2021, 5:28 AM EDT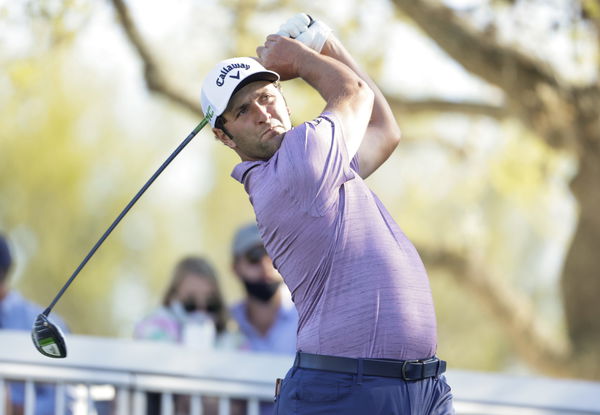 ---
---
Golf is an unpredictable sport and this statement hardly requires to be reiterated to the fans. One can easily identify this by watching PGA Tour events. The WGC-Dell Match Play 2021 boasts having the world's best players at the event, but Jon Rahm is currently the only Top 20 player remaining in the field!
ADVERTISEMENT
Article continues below this ad
Yes, that's right. The WGC-Dell Match Play is one of the most competitive events on the calendar, and we're witnessing how challenging it can get. Even the best among the lot failed to hold their ground at the Austin Country Club and were knocked out in the group stage. 
Jon Rahm lone survivor from the Top 20 of OWGR 
ADVERTISEMENT
Article continues below this ad
There is always a belief that the top-ranked players do well at tournaments. While that might be the case sometimes, even they're vulnerable to upsets. For instance, World No. 1 Dustin Johnson is no longer a part of the field at WGC-Dell Match Play 2021. 
In fact, every player from the Top 20 of the Official World Golf Rankings has been sent home from the Match Play event, except one. World No. 3 Jon Rahm is the only survivor from this prestigious group of golfers.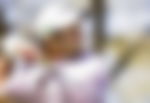 Top contenders like Dustin Johnson, Justin Thomas, Bryson DeChambeau, and Rory McIlroy were knocked out by their respective group members through three rounds of match play. 
Moreover, Jon Rahm also ensured that a major tournament streak did not snap with his qualification into the Round of 16. Since 1999, at least one Top 8 player has made it to the Round of 16 at WGC-Dell Match Play. 
Right now, Rahm is the only player pertaining to that group who's part of the field in Austin.
Rahm needed a long walk to vent his frustration in Round 3
Jon Rahm tied his third-round match with Ryan Palmer but eventually won through a playoff round against the American. While it seems like things went well for the Spaniard, that wasn't the case. 
Rahm was frustrated with his striking in Round 3 and took a moment to gather his thoughts after a failed tee shot at the 14th hole. He took a 300-yard walk on the course to set his mind straight after a string of poor shots. 
ADVERTISEMENT
Article continues below this ad
"I was getting kind of frustrated. And then on 14, 14 obviously was a turning point. I tee up 1-down after a three-putt, hit it in the water, and I told Adam [caddie] — he acted as a therapist there — I'm going to get all my frustrations out from here to the green, all of them out, and let's hope for a mistake from Ryan, and that's what happened."
"For about 300 yards I basically got everything out, got every possible excuse I can think of out, every ounce of negative thought out of me, finished the hole, and played the last four holes of the regular round as good as I thought I could have and followed with the mojo on the last two holes of the playoffs," mentioned Rahm. 
ADVERTISEMENT
Article continues below this ad
Jon Rahm is now one of the top favorites to win WGC-Dell Match Play 2021. His prime opponents are now out of contention and every other player is ranked outside the Top 20. Can he do it in Austin this time?
Read Also: 'Did a Couple of Stupid Things': Sergio Garcia Apologetic After Knocking Out Lee Westwood at WGC-Dell Match Play