'Very Unfair' – Rory McIlroy Reacts to the Criticism Thrown at His Caddie Harry Diamond
Published 05/19/2021, 4:30 PM EDT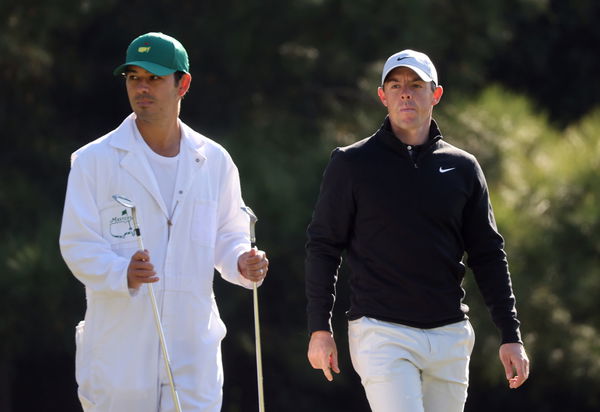 ---
---
The PGA Tour has seen a lot of successful player/caddie relationships over the years. There are plenty of vibrant pairings that are eye-catching to the fans. Probably the best of all would be the relationship between Rory McIlroy and his caddie Harry Diamond. The duo has been working together since 2017 and McIlroy thinks Diamond still isn't given the respect he deserves. 
ADVERTISEMENT
Article continues below this ad
It all began as a short-term thing in 2017. Rory McIlroy parted ways with long-time looper JP Fitzgerald in 2017 and was seeking a temporary caddie on the tour. That's when he hit up his childhood friend Harry Diamond. 
McIlroy and Diamond have won six titles together. While the number has dropped a bit since the Northern Irishman parted ways with Fitzgerald, Diamond is still doing a terrific job helping McIlroy get past challenging situations at tournaments. 
ADVERTISEMENT
Article continues below this ad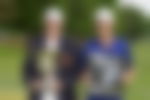 "I think first and foremost we're best friends. That's sort of the relationship we have. It's very, very hard for me to call Harry my caddie because that sort of puts down the relationship a little bit. I never really want to say my caddie Harry. That just sort of feels weird for me to say that," McIlroy mentioned in a recent press conference. 
Rory McIlroy is tired of people pointing their fingers at Harry Diamond
Rory McIlroy is working with his best friend on the PGA Tour. How cool is that? It is indeed a joyous ride for those two, but a lot of people have blamed Harry Diamond as the reason behind McIlroy's slump. 
The player/caddie relationship was deemed as casual and not competent enough to win on the tour. However, the duo proved everyone wrong by clinching their first title in 2018 and are continuing to do so. 
"I think the reason I wanted to single Harry out, as well, I feel like he gets some negativity around the relationship that's very unfair, uncalled for. People don't know him, don't really know me. They sort of see things from the outside and from their own perspective, but they don't really know," McIlroy expressed. 
ADVERTISEMENT
Article continues below this ad
Rory McIlroy also credited Harry Diamond for helping him win the 2021 Wells Fargo Championship. McIlroy reigned supreme at the Quail Hollow Club for the third time in his carrer and praised Diamond for keeping him sane during crunch moments. 
McIlroy has known Diamond since he was just seven years old. There can hardly be any misunderstanding between the two, and McIlroy wants fans and critics to stop targeting his best friend/caddie. 
ADVERTISEMENT
Article continues below this ad
Read Also: 'I'll Give Up Anything' – Brooks Koepka Undergoing Rigorous Rehab to Fix Knee Problems