'Wasn't Great Today'- Collin Morikawa Disappointed Despite Bogey-Free Round at RBC Heritage 2021
Published 04/16/2021, 4:05 PM EDT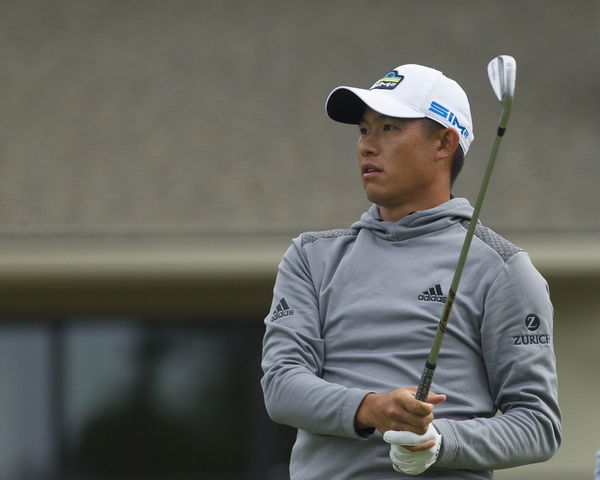 ---
---
Collin Morikawa is making a determined run at RBC Heritage 2021. The World No. 4 sported a grey hoodie in Round 2 but did not deliver completely. Morikawa soared to an impressive bogey-free round on Friday, but his struggles with the putter cost him a chance to go atop the leaderboard. 
ADVERTISEMENT
Article continues below this ad
Collin Morikawa raised a few eyebrows when he arrived to for his round with a hoodie. A lot of golf fans posted their queries on social media since a few golf courses do not validate this attire. 
While that might be concerning for some, here's the major takeaway from Morikawa's performance in Round 2 of RBC Heritage 2021.  
ADVERTISEMENT
Article continues below this ad
Putting was the only thing that went wrong for Collin Morikawa in Round 2
Collin Morikawa displayed tremendous consistency and finished his Friday with three-under-par. The 68 did help him regain the third spot on the leaderboard, and it marked the fourth time that Morikawa opened a PGA Tour event with consecutive rounds of 68 or lower.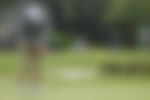 Furthermore, the four-time PGA Tour winner did not commit a single bogey and finished his round with 15 pars and just three birdies. That's where it went wrong for the California native. He managed to stay bogey-free but made only three birdies when he could've had more. 
"Everything felt good. Just was probably about a foot short on speed all day," Morikawa mentioned. "Could have had five, six more birdies out there. If I hit it with a little more pace, I could have more birdies out there."
Overall, Morikawa did enjoy a good round at Harbour Town. He made 14/18 greens in regulation and nearly displayed an 80% driving accuracy on a course that demands precision. 
"But overall, when you have a bogey-free round you're doing a lot of things well, so hopefully keep the mistakes out of play and have a low weekend," Morikawa added. 
Read Also: Who is Collin Morikawa's Caddie? Everything You Need to Know About J.J. Jakovac
Morikawa is focusing on the positives ahead of the weekend
Morikawa is though to the weekend at RBC Heritage 2021 and will have to produce two more low-scoring rounds to contend for the title. In preparation, the 27-year-old wants to work on the negatives from the first two rounds, yet he won't be dwelling on them too much.
"Even though my speed wasn't great today, overall, my putting has felt great. When I'm over the putt everything feels confident. I had a lot of putts today that looked like they were going in; just fell a little short. So just got to keep that going, keep the ball striking going, but everything feels really good," Morikawa told the media. 
This is Morikawa's second appearance at Harbour Town. The UC Berkeley alum finished 64th when he participated in 2020, but now holds a better grip at the Harbour Town layout. 
ADVERTISEMENT
Article continues below this ad
"When you show up to a course like this that has smaller greens, yes, it gives you a little boost of confidence knowing that you can get a little advantage on some other guys," Morikawa said. "But you still got to make the putts. They were rolling in yesterday; didn't get as many today." 
Morikawa is sitting comfortably in third place heading into the weekend at RBC Heritage 2021. Can he secure his first title at Harbour Town on Sunday? 
ADVERTISEMENT
Article continues below this ad
Read Also: Golf Rankings: Rickie Fowler Drops Below Top 100 for the First Time in Over a Decade