WATCH: Brooks Koepka Taunts Bryson DeChambeau With Recent Social Media Activity
Published 06/05/2021, 7:30 AM EDT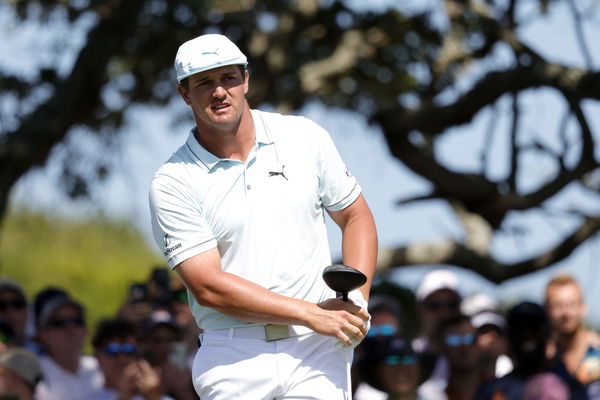 ---
---
Bring in the Bryson DeChambeau and Brooks Koepka memes! These became extremely popular after the 2021 PGA Championship, after a brief moment between the golfers was caught on camera. However, things escalated pretty quickly as DeChambeau was heckled by fans at the 2021 Memorial Tournament who kept calling him "Brooksie" from the sidelines. 
ADVERTISEMENT
Article continues below this ad
What began as an online war between Brooks Koepka and Bryson DeChambeau, quickly had the fans involved too. Of course, they were the ones churning out memes in the first place, but interrupting DeChambeau at the Memorial took it to a whole new level. 
Bryson DeChambeau alerted the security when things got out of control. It messed with his focus when fans began calling him "Brooksie" from the sidelines. As a result, those fans were removed from the Muirfield Village Golf Course. 
ADVERTISEMENT
Article continues below this ad
"Oh they weren't taunts at all, it was flattering. I think it's absolutely flattering what they're doing," DeChambeau told the reporters later.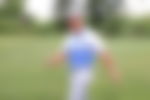 Brooks Koepka released a video and addressed fans who were kicked out for taunting Bryson DeChambeau
Some may feel that things are getting out of hand, but others would look at it as pure entertainment. For example, Rory McIlroy thinks this beef between the two golfers is indeed a healthy one. 
Following the incident at the Memorial Tournament, Brooks Koepka co-incidentally released a clip that urged fans to try and win 50 cases of Michelob Ultra beer. "Hey, guys. It's Brooksie," Koepka began his video. He then specifically addressed the fans who were kicked out of the 2021 Memorial Tournament. 
"Thank you guys for the support. I heard a bunch of you were shouting my name at the golf tournament today," he added. Watch the clip below: 
ADVERTISEMENT
Article continues below this ad
Well, one can assume it was a pure promotional video for Michelob Ultra from Brooks Koepka. But if you're a fan of Bryson DeChambeau, you're bound to get triggered by the way Koepka addressed himself in the video right after the events that transpired at the Memorial Tournament. 
DeChambeau thinks he's living rent-free inside Koepka's head. It is all fun and games until things get serious. Do you think this will escalate any further? 
@BKoepka It's nice to be living rent free in your head!

— Bryson DeChambeau (@b_dechambeau) May 26, 2021
ADVERTISEMENT
Article continues below this ad