WATCH: Bryson DeChambeau Reveals His Stock Yardages Through a Detailed Video
Published 11/14/2021, 9:27 AM EST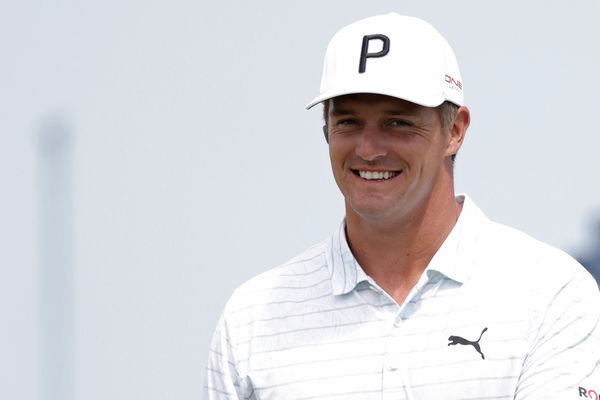 ---
---
Bryson DeChambeau is a well-known name in the golfing world. Moreover, he is trying to change the way everyone perceives and plays the game. Bryson took a monumental decision of bulking up earlier in 2020 to gain more speed and power in the shots. Furthermore, this has been a career-changing decision for him.
ADVERTISEMENT
Article continues below this ad
There are a few people who have criticized his decision, saying this is going to spoil the sport. But so far, Bryson hasn't cared about the outside noise as he continues to work on his power game. So let us find out the stock yardages of his every club, right from 58° to the all-powerful driver. 
Watch This Story: What Hat Does Kirk Triplett Wear on the Champions Tour?
ADVERTISEMENT
Article continues below this ad
Bryson DeChambeau shares his stock yardages 
Bryson DeChambeau recently shared a video on his YouTube channel where he shared his stock yardages. He smashed all his clubs and recorded them to provide an insight into his distances. However, at the beginning of the video, he looked slightly hesitant for the driver as he said he wasn't at his best that day. 
Wedges
So Bryson started with a 58° wedge and got it around 124 yards with 105 mph ball speed. Then he took the 53° and smashed it for 139 yards with 118 mph ball speed. Next, he went with a 47° gap wedge in his bag, and in the second attempt, he got his desired 129 mph ball speed and 161 yards. Finally, he got his pitching wedge and smashed it for 173 yards with 136 mph ball speed.  
Irons
After the wedges, Bryson then started with 9-iron and got it around 193 yards with 144 ball speed. 8-iron to 210 yards with 150 mph ball speed and with 7-iron got 156 mph ball speed to 230 yards. Then, 6-iron with 236 yards at 158 mph ball speed and the 5-iron to 250 yards with 164 mph ball speed. Meanwhile, finally, he got the 4-iron and flushed it 264 yards with 167 mph ball speed.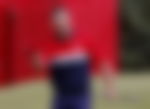 Woods
DeChambeau started with a 5-wood, and in the second attempt, got to his desired 306 yards with 186 mph ball speed. Then finally, in the end, he got his prototype driver with a 7° loft. He had multiple attempts, and the longest hit was around 342 yards with 202 mph ball speed. He was achieving these insane numbers with a driver that has more loft than his usual one.  
ADVERTISEMENT
Article continues below this ad
How far does Bryson hit hiss each club?
Here's the complete table to see how far does Bryson DeChambeau smashes his clubs. 
| | |
| --- | --- |
| Driver Prototype (7° loft)    | 342 yards |
| 5 Wood | 306 yards |
| 4 Iron | 264 yards |
| 5 Iron | 250 yards |
| 6 Iron | 236 yards |
| 7 Iron | 230 yards |
| 8 Iron | 210 yards |
| 9 Iron | 193 yards |
| Pitching Wedge | 173 yards |
| 47°  | 161 yards |
| 53°  | 139 yards |
| 58° | 124 yards |
ADVERTISEMENT
Article continues below this ad