WATCH: Bryson DeChambeau's Hilarious Theatrics During Brooks Koepka's Interview at U.S. Open 2021
Published 06/18/2021, 10:43 AM EDT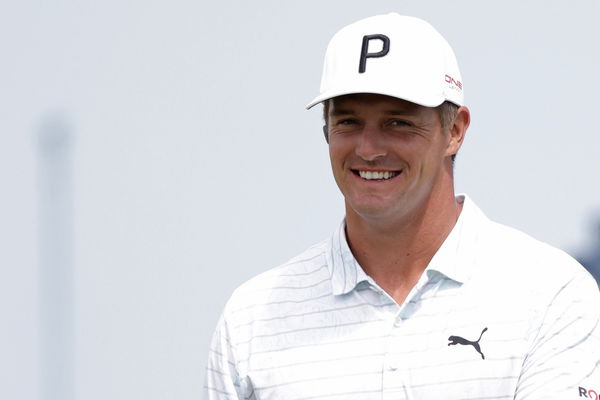 ---
---
Bryson DeChambeau. Yes, DeChambeau is currently the center of attraction on the PGA Tour. There are two reasons for that. He is the defending champion in the ongoing U.S. Open. Next is due to his feud with Brooks Koepka. The latter has caught the attention of everyone, and DeChambeau just took it to the next level with a hilarious move! 
ADVERTISEMENT
Article continues below this ad
Bryson DeChambeau jumped into camera frame during Koepka's Round 1 interview 
Bryson DeChambeau is full of energy at the U.S. Open 2021. Why wouldn't he be? 'The Scientist' is the defending champion at the major and has a lot of expectations on his shoulders. 
ADVERTISEMENT
Article continues below this ad
A lot of fans are excited to watch DeChambeau defend his title at Torrey Pines. Another set of fans are also eager to see how the Brooks-Bryson feud turns out. Both players have commented about it, and DeChambeau just gave a hilarious twist to it on Thursday. 
Brooks Koepka was attending his on-course interview after Round 1, which was the exact time when Bryson DeChambeau was headed towards the 1st tee for his opening round. As DeChambeau passed Koepka, he noticed the camera and jumped up in front of it like a cartoon character. 
Hilarious, isn't it? While Brooks Koepka didn't notice it, DeChambeau certainly knew what he was doing! He looked up at the camera, knew it was Koepka, and then performed his theatrics. 
This would certainly crack up any golf fan, even if he/she dislikes Bryson DeChambeau. I mean, how can someone not be a fan of this guy? He is certainly entertaining both on and off the golf course. 
Meanwhile, we are patiently waiting for Brooks to react to this video. 
Will we see a Koepka-DeChambeau pairing at U.S. Open 2021? 
Well, rumors emerged that DeChambeau declined to be paired with Koepka at U.S. Open 2021. But they all turned out to be false. The USGA never approached these two payers in hopes of pairing them together for the first two rounds. 
ADVERTISEMENT
Article continues below this ad
However, if we're lucky, we can get to see Bryson DeChambeau and Brooks Koepka play together on either Saturday or Sunday. For that to happen, both players need to make the cut and then position themselves one after the other, on the leaderboard.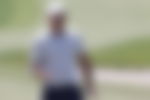 It seems like a far reach, but a little hope won't hurt anyone. Fans want this action, and it is inevitable in the near future. 
ADVERTISEMENT
Article continues below this ad