WATCH: Ian Poulter Smashes Driver Bombs in Attempt to Break 300 Yards
Published 06/16/2021, 2:30 PM EDT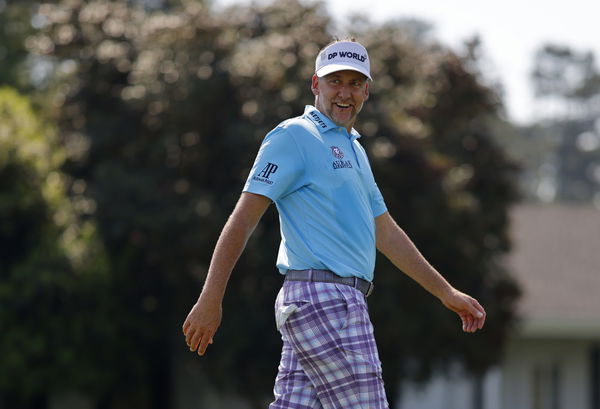 ---
---
Ian Poulter is a veteran golfer. Poulter turned pro in 1995 and is still going strong in terms of competing in tournaments. The 45-year-old has three wins on the PGA Tour and not winning a major might be the biggest shortcoming in his career. There is another one too, and it is breaking 300 yards with the driver!
ADVERTISEMENT
Article continues below this ad
Averaging over 300 yards off the tee is the new trend on the PGA Tour. The modern-day equipment allows any player to smash it 300+ yards. The rest is all upto the physical capabilities of an individual; so can Ian Poulter do it or not? 
Ian Poulter warms up for US Open with driver bombs
ADVERTISEMENT
Article continues below this ad
Ian Poulter is as cheerful as ever. He's one of the most entertaining personalities on the PGA Tour. Poulter is currently in Torrey Pines preparing for the 2021 US Open, and he wanted to try something with his driver ahead of the major. 
Poulter wanted to see if he could drive the ball 300+ yards. The 45-year-old currently boasts an average of 284.7 yards in driving distance off the tee. That puts him in the 198th rank on the PGA Tour. A lot of room for improvement indeed.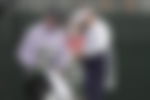 Poulter has never broken the 300-yard mark on the tour before. He averaged 293.6 yards from the tee in the 2018 season which ranks close as his personal best. While he is not built like Bryson DeChambeau, Poulter wanted to see if he can break the mark with a few bombs with his Titleist driver.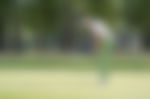 Did Poulter break 300?
Unfortunately, no. What began as a bright and exciting YouTube video ended in disappointment. Poulter was eager to break the 300-yard mark and tried valiantly. But the best he could reach was 298.5 yards and the Englishman considered it a victory. Just 1.5 yards away from 300! 
ADVERTISEMENT
Article continues below this ad
It took Poulter four attempts to reach this mark. All of his tries went more than 280 yards, but only the final one touched past 290. A lot of it had to do with the spin he applied and the type of shot he hit on the range. 
To conclude, Ian Poulter failed in his attempt to hit past 300 yards. Guys like DeChambeau are doing it with ease, but veterans like Poulter are struggling to land just one attempt beyond the target. How much of this will affect his game at the 2021 US Open? We'll have to wait and find out! 
ADVERTISEMENT
Article continues below this ad