WATCH: Rickie Fowler Demonstrates How He Reads a Putt
Published 04/12/2021, 5:30 PM EDT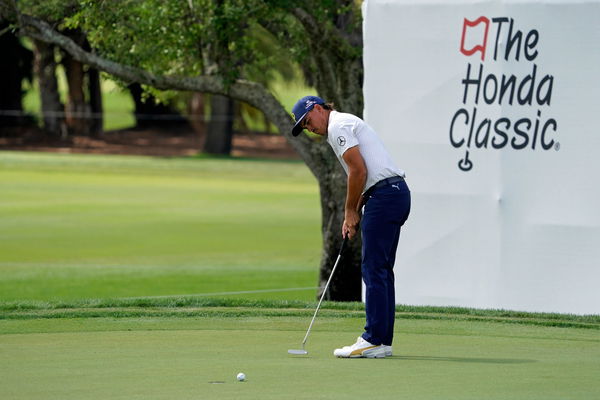 ---
---
Rickie Fowler was all over the news last week for failing to gain an invite to the 2021 Masters. However, Fowler is not too hung up about missing Augusta this year and he's focusing on getting better. A major strength of a player's game lies in his putting, and Fowler recently delivered a masterclass on how he reads his putts. 
ADVERTISEMENT
Article continues below this ad
As for Fowler, he is pretty strong in his putting game. The Oklahoma State University alum has been vastly successful with his putting on the professional tour, and he currently uses a 'Scotty Cameron X5 Prototype' as his regular putter. 
While equipment may vary, it is important for a golfer to understand the intricacies of putting. More than any other stroke, putting requires more concentration and skill to read the course. 
ADVERTISEMENT
Article continues below this ad
Worry no more, because Rickie Folwer recently collaborated with TaylorMade for an informative video on putting.
Video: Rickie Fowler never forgets the basics when it comes to putting
Putting is an art and every golfer should master it to develop a complete game. Rickie Fowler stood in front of a 15-foot putt in his video and rendered a lot of important information one should always keep in mind when approaching such shots.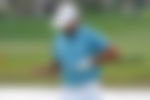 "I typically never go on the high side at all. I'm always looking from underneath so I can look and see what the putt's doing. Obviously double breakers are a little different you got two sides," Fowler stated his opinion. 
But high-side or low side, there are always a few basic ideas that every golfer should have in mind before approaching a putt. One would be to identify the elevation of the green in the respective area, and Fowler explained the other:
ADVERTISEMENT
Article continues below this ad
"I'll go back behind the hole and a big thing for me is, once I've gotten up here, I'm then looking 'Okay where's the ball going into the hole at.' If you're talking about a clock system or with break, so you know this putt's obviously going to break over here so I'm kind of starting that's where I'm going in and I'm going to start drawing a line back," Fowler mentioned. 
The concept would be better understood if a reader watches the video above. Rickie Fowler delicately explains the major factors that go into making a putt on the green. Converting a long putt can be a strenuous job, but Fowler's been a genius at managing the pace of his shots. 
ADVERTISEMENT
Article continues below this ad
Rickie Fowler is a master at making putts from four inches or less. However, he also holds good records at making putts that are 10 inches or lesser. Furthermore, Fowler's made a total of 1,450 putts in the 2020-21 PGA Tour season! 
Read Also: Jon Rahm Sits Right Behind Tiger Woods in the Masters Record Books