WATCH: Rory McIlroy vs Justin Thomas Golf Swing Comparison
Published 11/20/2021, 9:48 AM EST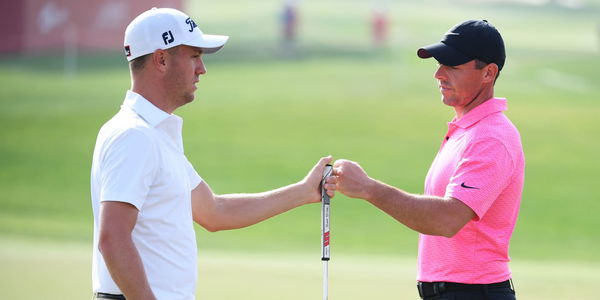 ---
---
Rory McIlroy and Justin Thomas are probably the most prominent golfers on the PGA Tour. Rory, even though is slightly more established and successful, JT isn't far behind. McIlroy has won 20 PGA Tours and four major championships, while Justin has 14 PGA Tour wins and a major championship in his career so far. 
ADVERTISEMENT
Article continues below this ad
Moreover, both these players are close friends and always share a good time. They also appreciate each other when it comes to their golfing abilities. Both JT and Rory have an incredible golf swing which has got them ahead in their career so far. So let us have a look and compare Rory McIlroy's golf swing with Justin Thomas' golf swing.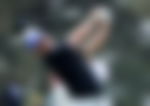 We know Rory McIlroy and Justin Thomas for their impeccable golf swing. Both these players have impressive control over their club with a slight difference in swing technique.
ADVERTISEMENT
Article continues below this ad
Rory is well-known for his incredible tee shots with the driver, as he manages to get distance and accuracy at the same time more often than not. Meanwhile, Thomas, even though isn't a well-built guy he still gets incredible distances thanks to his swing technique. So let us have a look at their golf swings and compare them. 
Watch This Story: Champions Tour: Who Should Win Rookie of the Year?
Justin Thomas vs Rory McIlroy swing comparison
Rory McIlroy
Rory McIlroy starts his backswing as he moves the club away with his arms and not hands. Moreover, he tries to keep the clubface square and avoids the hands and wrist action. Rory has a deadly combination of flexibility and power, which gives him incredible distance and accuracy with the driver off the tee. 
He starts to build all the ground force pressure and power when he reaches the top of his backswing. Rory effortlessly transfers all his weight to the lead leg before whipping through at full speed without losing balance and flow of his swing. Hence, Rory has a textbook golf swing with absolutely no shortcomings in it. 
ADVERTISEMENT
Article continues below this ad
Justin Thomas
Justin Thomas, even though doesn't have a textbook swing like Rory but still does create some impressive results. He starts to apply pressure against the ground when he starts his backswing, which gives him more power to explode during the impact. Moreover, Justin has a high backswing, which is rare to find in modern-day players. 
ADVERTISEMENT
Article continues below this ad
Moreover, since he only weighs 195 pounds, he uses a lot of ground reaction force and sometimes gets imbalanced as most of his weight on the lead foot is on the toes. Furthermore, he has a weak grip, which occasionally hampers his accuracy. But JT has trained himself in such a way that he doesn't often allow these shortcomings to affect his game.