WATCH: Si Woo Kim Wildly Breaks Putter and Uses 3-Wood to Make Putts at 2021 Masters
Published 04/09/2021, 5:32 PM EDT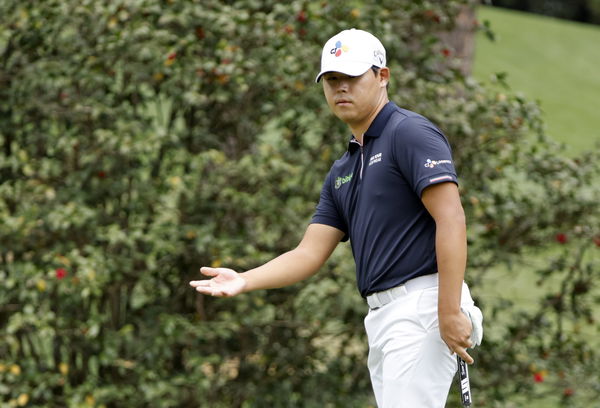 ---
---
The Masters tournament never fails to bring out the emotions inside the players. Likewise, the 2021 edition of the Masters has been truly challenging, and the golfers aren't shy of venting their frustration. South Korea's Si Woo Kim had a mild breakdown and broke his putter after a disaster on the 14th hole in Round 2. 
ADVERTISEMENT
Article continues below this ad
Not often do we see a player like Si Woo Kim melting down with frustration. However, a course like Augusta National would compel even the calmer players to display a bit of emotion here and there.
Si Woo Kim breaks putter and throws the ball in water after a three-putt effort
ADVERTISEMENT
Article continues below this ad
Si Woo Kim made a terrific start to the 2021 Masters and carried the momentum into Round 2. The 25-year-old made a confident start on Friday and carded a 3-under par on the front nine at Augusta National. 
However, disaster struck when he moved on to the back nine. Kim played the par-5 13th hole and converted a birdie out of it. However, it was the subsequent par-4 14th that caused all the trouble. 
Si Woo Kim was just three strokes behind the leader Justin Rose with a 4-under par score. But it took Rose three-putts to complete the 14th hole which left him fuming in anger. The South Korean made a wild move and smashed his putter to the ground when he was playing the 15th hole.
This outrage broke Kim's putter and he seemed to be less bothered. He was within touch of the lead, but a skid on the 14th hole caused him to break his putter and throw the ball into the water.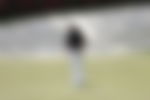 Kim was left without a putter for the remainder of Round 2
Unfortunately, Si Woo Kim was left stranded without an extra putter in his bag. He did not think about the consequences before smashing his putter on the ground, but the South Korean made the most of what he had. 
ADVERTISEMENT
Article continues below this ad
Since he did not have a putter, Kim used fairway wood to make his green shots on the 15th hole. However, Kim did make two consecutive pars on the 15th and the 16th hole using his 3-wood. 
Si Woo Kim is attempting to be the first ever Masters champion to putt with a 3 wood because he snapped his putter in frustration. Si Woo is quickly becoming my favorite golfer.pic.twitter.com/uiVqUDCVft

— Andy Paden (@Andy_Paden) April 9, 2021
ADVERTISEMENT
Article continues below this ad
Read Also: Masters Champions Dinner: How It Came Into Existence and Who Attends It