WATCH: Tiger Woods Absolutely Bombs the 'Happy Gilmore' Drive While Rory McIlroy Shanks It
Published 08/16/2021, 6:29 PM EDT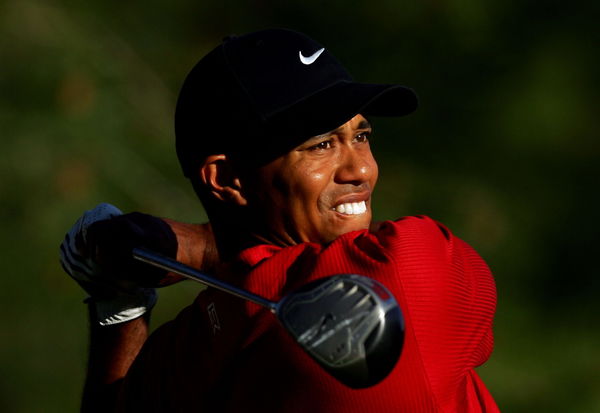 ---
---
The PGA Tour regular season is done and all the attention is on the FedExCup playoffs. Meanwhile, Team TaylorMade has released a video on YouTube that has Tiger Woods, Rory McIlroy, and other PGA Tour golfers attempt the 'Happy Gilmore' swing on the occasion of the movie's 25th Anniversary. 
ADVERTISEMENT
Article continues below this ad
While this is in no way connected to what's happening with the sport at the moment, the video is well received among golf fans due to the presence of Tiger Woods. The footage was shot before Woods' single-car crash late in February, and TaylorMade has released it as a nod to Adam Sandler's iconic movie. 
The video features several PGA tour stars along with Tiger Woods and Rory McIlroy.  Dustin Johnson, Collin Morikawa, Matthew Wolff, and Tommy Fleetwood were all part of the segment, where the golfers were dressed in customized Boston Bruins' Hockey Uniform, with their names on the back. 
ADVERTISEMENT
Article continues below this ad
Woods was the first one to hit, and he unsurprisingly bombed it. The 15-time major winner straight up went and performed his best impression of Happy Gilmore's drive and struck the ball sweetly 260+ yards to the center of the fairway. 
Morikawa, Johnson, Fleetwood all got a good shot with their 'Gilmore swing,' but McIlroy absolutely made a disaster with his one! Rory was too confident going into it and ended up shanking it to the launch monitor to the right. 
How is Tiger Woods doing now? 
The video was shot before Woods' accident, so the golf icon was doing well during that period. But now, he is currently recovering from the crash and is looking to get back to golf as soon as possible. 
ADVERTISEMENT
Article continues below this ad
There was a recent update on Woods' recovery, where a source close to Tiger Woods revealed important information. "Tiger is in good spirits and doing well, but he has not been able to play any golf at all," the source mentioned.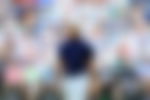 Woods also mentioned that this is the most grueling recovery phase he's ever endured in his career. He is someone who can attest a lot about surgeries owing to his bad history with them. 
ADVERTISEMENT
Article continues below this ad
All of the golf community is hoping to see Tiger Woods return to action soon, but the rehab process is a painful one. However, one can always believe that Tiger will fight through the pain and get back to his game once again.