WATCH: Vijay Singh Is Mesmerized by Bryson DeChambeau's Intense Swing Practice at 2021 Masters
Published 04/06/2021, 12:31 PM EDT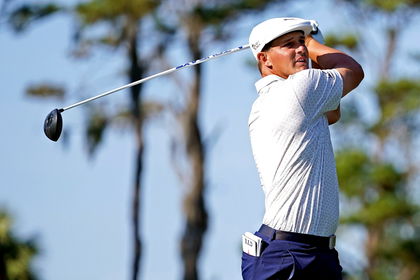 ---
---
Bryson DeChambeau gets all the attention he deserves. Be it the fans or golf legends, DeChambeau has got everyone hooked to his game. The 2021 Masters begins on April 8 and the golfers are out practicing at Augusta National. As for DeChambeau, he just showed why he's different from the rest with his driver routine! 
ADVERTISEMENT
Article continues below this ad
DeChambeau has not made a tremendous impact at the Masters like he has at the U.S. Open or the PGA Championship. He's yet to mark himself as an Augusta National master, and the 27-year-old is doing drastic things in order to win the coveted green jacket! 
Bryson DeChambeau makes Vijay Singh giggle with his swing practice
ADVERTISEMENT
Article continues below this ad
Bryson DeChambeau finished T34 at the 2020 Masters. But the Augusta National will play differently this time than it did in 2021. The layout will be faster and DeChambeau is gaining strides in his attempt for glory. 
The practice range on Monday was filled with golfers trying their hands to perfect their strokes. On one end was Bryson DeChambeau, who ripped one ball after the other with his powerful driver. 
DeChambeau was seen striking four balls in 40 seconds and all of them were at tremendous speed. The most surprising part about DeChambeau's swing training is that he had Vijay Singh engrossed at the side. Singh leaned on his club and watched DeChambeau strike the balls sweetly, one after the other. 
Of course, Vijay Singh was mesmerized by the intensity. DeChambeau is renowned for swinging his club at speeds exceeding 140 mph and it can be deadly. The 2020 U.S. Open champion is indeed on a mission at the Augusta National this year. 
Dechambeau teases about newly crafted driver
Ever wondered how Bryson DeChambeau gets the ball to travel more than 300 yards? Well, firstly, it is all about practice. He puts loads of work into perfecting the swing and hence, the end result is appealing.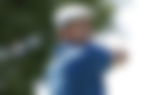 Moreover, DeChambeau also personalizes his drivers and adds more weight to gain distance. The experiment has been working out well for the California native, and he's called for major reinforcements ahead of the 85th Masters at Augusta National. 
ADVERTISEMENT
Article continues below this ad
"Working with Cobra on some future designs. Obviously, there's something in the bag this week that's very helpful. I won't go into specifics of it. But just know this has been a few years in the making, and I'm very excited for it. Whether it helps me perform at a higher level, I'm not sure, because it's golf and you never know what happens," DeChambeau said about the speculated 48-inch driver.
On the whole, it is understood that Bryson DeChambeau is locked in for the 2021 Masters. The stage is set for the best golfers in the world, and it remains to be seen if DeChambeau will win his first green jacket this year. 
ADVERTISEMENT
Article continues below this ad
Read Also: Brooks Koepka Uses Michael Jordan Reference to Rubbish Injury Rumors Ahead of 2021 Masters