Weather at 2021 Masters: How the Forecast Looks for Round 3 and Round 4 at Augusta National
Published 04/10/2021, 4:43 PM EDT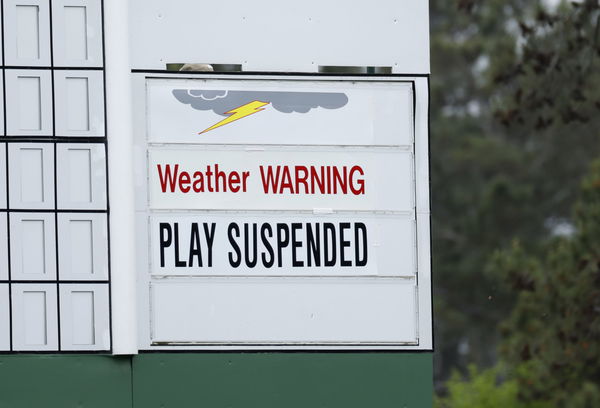 ---
---
Round 3 of the 2021 Masters began on fine terms as the players teed off under bright conditions. However, as the hours passed by the weather turned gloomy and play was eventually suspended due to inclement conditions. The Augusta National has come to a standstill, but how does the weather look for the remainder of the day and for Round 4? 
ADVERTISEMENT
Article continues below this ad
Several players completed their rounds after teeing off in the morning at the Masters. However, the last group comprising leader Justin Rose and Will Zalatoris only began their match at 2:20 p.m. Eastern, and abrupt weather caused a halt to their Round 3 progress. 
Rose and Zalatoris are thru six holes in Round 3 at Augusta, while the majority of them have completed their rounds at the 2021 Masters. 
ADVERTISEMENT
Article continues below this ad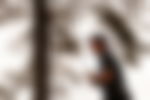 2021 Masters: How does the weather look ahead of Round 4
The prevailing rough weather is no surprise. Climate forecasts caught it coming earlier, and inevitably, the was suspended at 3:58 p.m. due to "dangerous weather." Moreover, the rest of the evening looks to be in danger of being washed out as well. 
Round 3 is put to a halt at the Augusta National where the temperature is 80.°F. As per accuweather.com, there's a definite chance that it will rain and cause more delay to the proceedings. There's a 60+ percent chance of rain precipitation and the organizers at Augusta are already taking precautions against the gloomy skies above.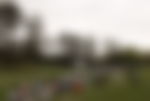 Thunderstorms are also forecasted to drop at Augusta in the evening with winds gushing at speeds of 25 mph. It is predicted that there will be rain for two hours in the evening followed by scattered shows at night. 
ADVERTISEMENT
Article continues below this ad
However, one needn't worry too much about thunderstorms on Sunday as Round 4 is poised for a hassle-free finish. There is only a 6% chance of rain and the conditions look perfect. Strong wind gushes will strike at 14 mph but there's a low probability of rain precipitation.
The sudden halt to the 2021 Masters has everyone patiently waiting for it to resume soon. Worry not, because the organizers announced the play will resume at 5:15 p.m. EST, after more than an hour's delay. 
ADVERTISEMENT
Article continues below this ad
Read Also: 2021 Masters Prize Money – Complete Breakdown of the Prize Purse Payout at Augusta National