What Are the 10 Things Dustin Johnson Can't Live Without?
Published 04/19/2021, 4:30 PM EDT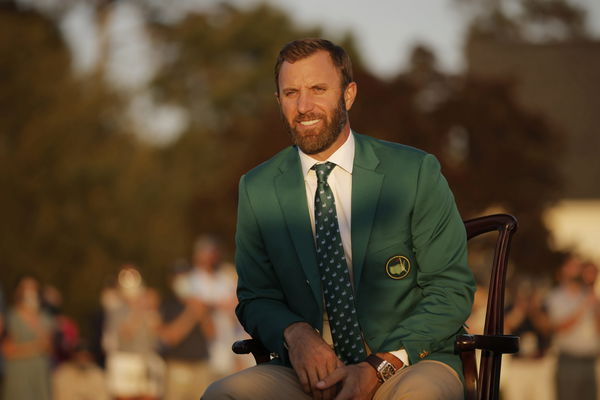 ---
---
There are always a few things a person can't live without. It might be anything and can differ between every individual. So when one thinks about a person like Dustin Johnson, everyone would obviously assume that he can't survive without playing golf! Well, that's true, but there are more! 
ADVERTISEMENT
Article continues below this ad
Dustin Johnson is currently reigning supreme as the #1 golfer in the world. He's earned massive acclaim on the PGA Tour owing to his competitive skills and glorious victories. The 36-year-old is also one of the most famous golfers in the world, and fans would be eager in knowing about his life essentials. 
GQ Sports is renowned for its creative segment on YouTube called '10 Essentials.' A lot of athletes across different sports have taken part in this initiative where they name the top 10 things they can't live without. So what goes into the 'essentials' list of Dustin Johnson? 
ADVERTISEMENT
Article continues below this ad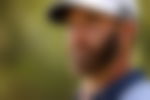 Top five things Dustin Johnson can't live without
Dustin Johnson appeared for the GQ Sports shoot wearing a casual Adidas t-shirt which denoted his relaxed state of mind. The 2020 Masters champion was about to make ten essential life choices, but took no pressure! Here's his #1 from the list: 
Paulina, Tatum, and River: "My family would be my number one essential," Johnson said, pointing out to his fiance and two children. It was a no-brainer and Johnson mentioned that his family means everything to him. 
Phone: This might be a no-brainer too! Everyone is hooked to their phone these days and carry it everywhere. Dustin Johnson is no different. Johnson mentioned that having a phone is very important and also revealed that the #1 app on his phone is Amazon! 
Golf clubs: "An absolute essential item for me would be my golf clubs. It's how I make my money. It's how I live, how I support my family," Johnson emphasized. Furthermore, he also mentioned how he always carries a driver and a putter with him, prioritizing them over other clubs.
Trimmer: Dustin Johnson loves to experiment with his beard. A trimmer is a tool that allows him to do all that, hence, it is an essential item in his life. Johnson also stated that he does not mess with his beard when he's on a good run of form at tournaments. 
Hublot watch: Time is the most important concept in everyone's life. A golfer like Dustin Johnson would have a jam-packed schedule throughout the year and it is important for him to manage his time. "So I've just recently gotten into watches," Johnson said, showing off his exquisite Hublot watch.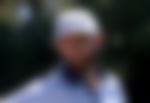 Read Also: Twitter Explodes as Bryson DeChambeau, Jordan Spieth, and Others Rock Cameron Smith's Mullet
The second set of essentials in Johnson's life
Sunglasses: Dustin Johnson does not wear sunglasses when he plays golf. However, he does wear them when fishing, which is also his second favorite activity besides golf. Johnson showcased a 'Maui Jim' sunglass to the camera. 
Adidas shoes: Dustin Johnson is currently endorsed by Adidas. Hence, he is obliged to wear the company's apparel to promote them. The sixth most essential item in Johnson's day-to-day routine would be his Adidas shoes. "I wear 'em all day, every day," he mentioned. Dustin Johnson also revealed that he has over a hundred pairs of shoes at home. 
Bodyarmor Lyte: Bodyarmor sports drinks are a vital source of hydration for athletes. Dustin Johnson prefers the 'Lyte' version of these hydration drinks to keep him going during workouts, tournaments, or practice sessions. 
Breakfast: Dustin Johnson prioritizes his breakfasts more than anything. The 24-time PGA Tour winner has to get done with his morning meals to compensate for the early tee times. 
ADVERTISEMENT
Article continues below this ad
Trackman: D.J. saved the best for the last. 'Trackman' is a tool that tracks golf shots and Johnson considers it to be a sacred piece of equipment. "It's very important to me that I know exactly how far the ball is going. And it's really important when I'm testing stuff," Johnson mentioned. 
That's all folks. These are the ten things Dustin Johnson can't live without. However, he did make an honorable addition by displaying his Adidas polo-tee that is made from recycled ocean plastic. 
ADVERTISEMENT
Article continues below this ad
Read Also: Will Rickie Fowler Qualify for the 2021 FedEx Cup Playoffs?