What Happened to Anthony Kim, the 2008 Ryder Cup Hero for Team USA?
Published 09/21/2021, 3:00 PM EDT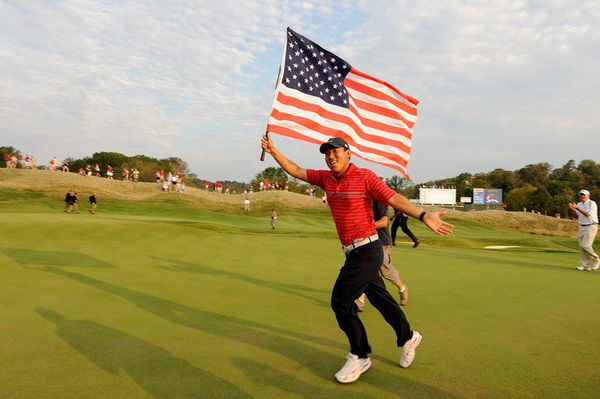 Anthony Kim, a player who played a vital role in the 2008 USA Ryder Cup victory, has vanished from the PGA Tour. His last major championship appearance was in 2011 at the PGA Championship, where he failed to make the cut. However, Kim had a T5 finish at the Open Championship a few weeks earlier and a third-place finish at the 2010 Masters. 
Meanwhile, Kim specifically seemed to love Augusta National. Even in 2009, he had birdied 11 holes in a single round and had broken into the top 10 rankings. He legitimately looked like a successor to the throne of Tiger Woods. However, the Atlanta Athletic Club and the final major of 2011 proved a key moment in the story of Kim. 
ADVERTISEMENT
Article continues below this ad
Anthony Kim, the 2008 Ryder Cup her0
In 2008, Anthony Kim was a member of the U.S. Ryder Cup-winning team. Kim defeated Sergio Garcia 5&4 in the opening match of the Sunday singles, which set the tone for the rest of the players. Meanwhile, a day earlier, while supporting his teammates, Kim shoulder bragged Ian Poulter, who was visibly irritated. 
Moreover, Henrik Stenson was not impressed with Nick Faldo's pairings pontification at Valhalla. Hence, he took it upon himself and told the captain he would play alongside the English rookie Oliver Wilson in the Saturday Foursomes. 
Meanwhile, Kim and Phil Mickelson, who had defeated Padraig Harrington and Graeme McDowell a day earlier, lay in wait. At four down after six holes, Europe's pair were level par, and Stenson regretted his intervention. However, Europe rallied to win the match to ensure a memorable debut session for Wilson. 
Furthermore, this is what Wilson said about the Korean-American golfer. "Anthony didn't have a weakness. His mentality was like he was already No 1 in the world. He had every shot. There wasn't one he was ever scared of taking on. And he could produce ridiculously low rounds. He just had it all. He was cocky but in a nice way, a good guy to be around."
Meanwhile, Wilson himself is struggling to retain his European Tour card, while Kim has no footprint in golf whatsoever. Moreover, there were quite a few players who remember him and wished he was still around on the PGA Tour. "I miss Anthony Kim," Rory McIlroy said in 2019. "The tour was a better place with him in it. He was exciting."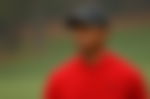 Where is Kim now? 
ADVERTISEMENT
Article continues below this ad
So what happened to Anthony Kim? It is a great mystery, and no one is aware of the reality. They say Kim was the holder of a lucrative policy. Hence, depending on your perspective, he was either prevented from playing by a series of injuries or was given the option of not having to play after the injuries took hold. 
Anthony Kim's last post-round media appearance was at the Arnold Palmer Invitational in 2012, where he discussed a hole in one. Meanwhile, he underwent Achilles surgery in June of that year and never returned to the PGA Tour. 
However, there have been snapshots of Kim from early 2019. A fan approached him in Hollywood while walking his dog. He described Anthony Kim to be perfectly approachable, but when asked about his state of the game, Kim said, "Nonexistent."
ADVERTISEMENT
Article continues below this ad
So will he watch the 43rd Ryder Cup? Does he even know that there is a Ryder Cup taking place? Kim, who is still only 36, was one of the prominent players of this generation. But unfortunately, he is a forgotten man.