What Is the 'Tiger Slam' and When Did Tiger Woods Achieve It?
Published 08/14/2021, 2:40 PM EDT
By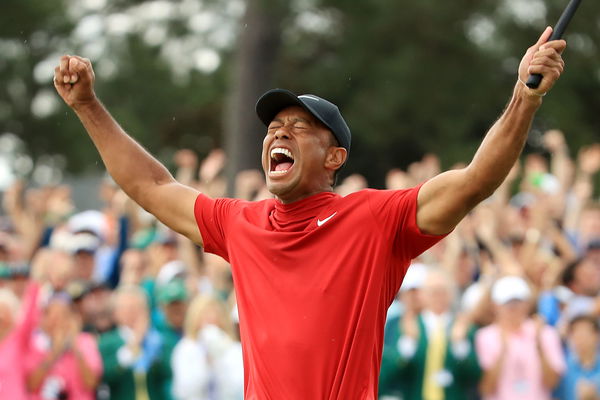 In golf, when one wins the Masters Tournament, PGA Championship, the U.S. Open Championship, and The Open Championship, it is called the career Grand Slam. Not an easy feat to achieve, as only five golfers in the world have won all four – Ben Hogan, Gary Player, Jack Nicklaus, Gene Sarazen, and Tiger Woods. Sarazen was the first to achieve the career Grand Slam in the modern game, the others following through decades.
Out of these five, Ben Hogan and Tiger Woods are the two who have won three major titles in one single year – closest to a single-season Grand Slam. Nevertheless, all these players are considered to be some of the best golfers to ever play.
Woods, however, has his own kind of achievement which sets him apart from the rest.
ADVERTISEMENT
Article continues below this ad
What is a Tiger Slam?
In 2001, Woods won the Masters. Now, while he was the first golfer in the modern era to have a Grand Slam – he remains the only golfer to have held all of them to his name at the same time. When he won all four of them consecutively, it was probably the closest a player was to achieving a single-season slam. So, the term Tiger Slam was coined to honor Woods' achievement.
ADVERTISEMENT
Article continues below this ad
His 2000 year might be his best yet, as he won the Open Championship, the US Open, and the PGA Championship all in the same year.
Woods was only 24 when he won all four, making him the youngest golfer yet to do so.
He had 14 major title wins by 2014 and needed 21 starts in his career to achieve the Grand Slam. Not only that, but Woods also won the Open Championship on his first attempt.
ADVERTISEMENT
Article continues below this ad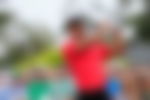 What are the other records Woods has made?
Along with his iconic Tiger Slam, Woods has also been dominating the World Golf Championships with an unrivaled 18 wins. Adding to that, he has also won two WGC events in the same year six times till now. His first Masters win came when he was 21, and Woods collected a total of 82 PGA Tour wins in his career – spanning over two decades. His prime is considered to be from 1999 to 2008 when he won 15 of the 27 WGC tournaments he played in.
Earlier this year, Woods was involved in a horrific car crash that has him sidelined since then. While he is said to be recovering, Woods has not been playing any golf yet.