What Putter Does Jon Rahm Use? Weight, Loft, Length, Grip, and Shaft Details
Published 08/23/2021, 2:10 PM EDT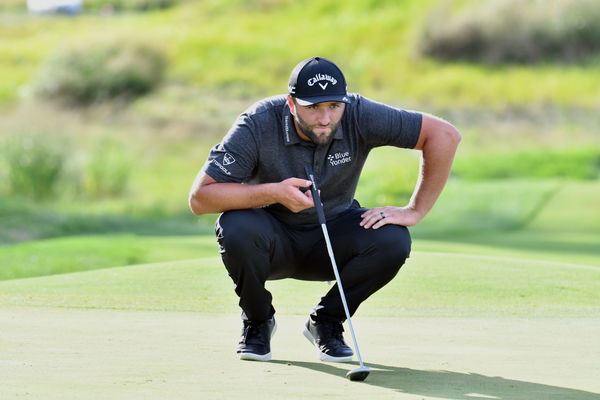 Jon Rahm is one of golf's brightest stars at the moment. The Spaniard has been extremely consistent with his game this year and is the winner of the U.S. Open 2021 as well. Rahm rose to massive heights after winning his maiden major championship, and everyone is intrigued as to what putter Rahm has in his bag.
There is always massive interest in what putter a golfer has in his bag. After all, putting is one of the most important aspects of golf and it requires tremendous precision and patience. Rahm is one of the best putters on the PGA Tour, and here's some insight into the putter that he uses during tournaments.
Jon Rahm is currently using an Odyssey putter 
ADVERTISEMENT
Article continues below this ad
Jon Rahm's primary equipment sponsor is the American sports company, Callaway. All of Rahm's drivers, woods, irons, wedges, and putters belong to this brand. The Spaniard is currently using an Odyssey putter, which belongs to Callaway's line of golf equipment. 
The putter Jon Rahm's using in 2021 is the 'Odyssey White Hot OG Rossie S.' This is the putter that helped Rahm win his first major championship in golf. Rahm drained a terrific 18-footer at Torrey Pines this year and went off in celebration with his Rossie S!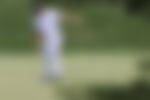 Furthermore, it is to be noted that Jon Rahm was not sponsored by Callaway in 2020. A year ago, Rahm was using TaylorMade golf equipment and then made the switch to Callaway in early 2021. 
Rahm was initially using Callaway's Odyssey 2-Ball Ten putter after singing with them. But he made a change to his equipment and employed the White Hot OG Rossie S edition which has been offering him an excellent feel on the golf course. 
Here's extensive details about the current putter that Jon Rahm is using: 
Putter: Odyssey White Hot OG Rossie S
Insert: Micro Hinge Star
Shaft: Steel stepped
Grip: Odyssey 56 pistol
Length: 37 inches
Loft: 2.5 degrees
ADVERTISEMENT
Article continues below this ad
Lie: 68-degrees
Weight: 544 grams
Jon Rahm has found a solid game with his current putter. He did not enjoy the 2-Ball Ten so much and struggled with putts between 8-10 feet. However, the change in specifications has worked out and the Spaniard's putting looks better than ever! 
ADVERTISEMENT
Article continues below this ad