Where Is the Northern Trust 2021 Played? Location, Yardage, and Details About the Liberty National Golf Course
Published 08/17/2021, 1:41 PM EDT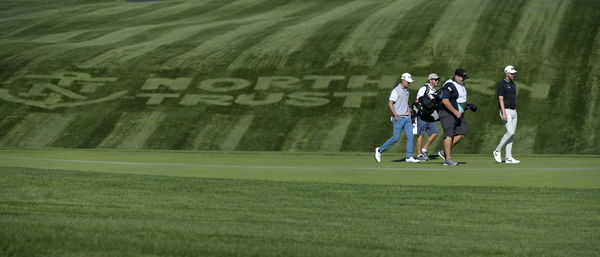 ---
---
As the 2021 Wyndham Championship wraps up, the 2020-21 PGA Tour season will move towards the FedExCup Playoffs. This year marks the 15th edition of the event, and the playoffs will begin on August 19 with the Northern Trust. Let's take a look at the tournament's venue, which is the Liberty National Golf Course in New Jersey.
ADVERTISEMENT
Article continues below this ad
While the current Liberty National Course is famous for its scenery, it started off as a World War I ammunition dump. However, as per reports, Paul Fireman loved the site, which he chose because of the connections it holds with his family.
It is one of the most expensive clubs out there and apparently took around $250 million to build. Designed by Tom Kite and Bob Cupp, it includes several amenities – a spa, a yacht service, and a restaurant. It was not easy to set up and is currently built over 50 feet of the original ground. "When we first saw the property, it was dead flat. There weas 2 feet of elevation change," Kite said. "It was our job to be able to see something that could take place like this before it ever happened, and we were lucky to be able to do it". 
ADVERTISEMENT
Article continues below this ad
What challenges can one face at the Liberty National Golf Club?
Located near the New York harbor, the wind is naturally a challenge for people playing at the Liberty National Golf Club. That being said, little can be done about the situation as the course remains mostly open with water hazards and other obstacles.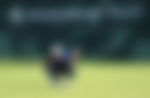 One could also be careful with their approach shots, making sure of their position and placement before taking a shot. Though the course starts out with easy holes, the challenges and hurdles will continue to increase. Some holes will also play differently as per the wind permits, easier on one day and more difficult on another. Such days end up making one's placement and angle important.
The contour can also be challenging at times, the up and down making it difficult. One also needs to be careful of some tricky shots, once again affected by the wind that day.
Particularly demanding holes at the Liberty National Golf Course
Starting with an easy first hole, many others at the Liberty National Golf Course depend on the wind. This applies to Hole 2, where a player might want to use mid irons (or long irons). While Hole 3 could be easy, one could face difficulty if the green is missed.
The sixth hole, on the other hand, might be influenced due to the wind. One needs to be careful of the water hazard starting at 300 yards. Hole 7 remains difficult, mainly due to the shallow greens. Coming to Hole 8, golfers can score well under par if their angle is well-adjusted. Then comes Hole 15, which will require some attention and precision. The last hole – Hole 18 – can be easy, but has enough obstacles for one to rethink their shot.
ADVERTISEMENT
Article continues below this ad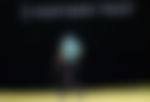 Let's take a look at the complete yardage.
Complete yardage of the Liberty National Golf Course's; the host of 2021 The Northern Trust playoff tournament
ADVERTISEMENT
Article continues below this ad
| | | |
| --- | --- | --- |
| HOLE | PAR | YARDS |
| 1 | 4 | 398 |
| 2 | 3 | 219 |
| 3 | 4 | 395 |
| 4 | 3 | 193 |
| 5 | 4 | 427 |
| 6 | 5 | 538 |
| 7 | 4 | 484 |
| 8 | 5 | 611 |
| 9 | 4 | 474 |
| 10 | 5 | 513 |
| 11 | 2 | 250 |
| 12 | 4 | 431 |
| 13 | 5 | 563 |
| 14 | 3 | 150 |
| 15 | 4 | 481 |
| 16 | 4 | 325 |
| 17 | 4 | 445 |
| 18 | 4 | 490 |