Who Is Bryson DeChambeau's Caddie Tim Tucker?
Published 03/31/2021, 6:30 PM EDT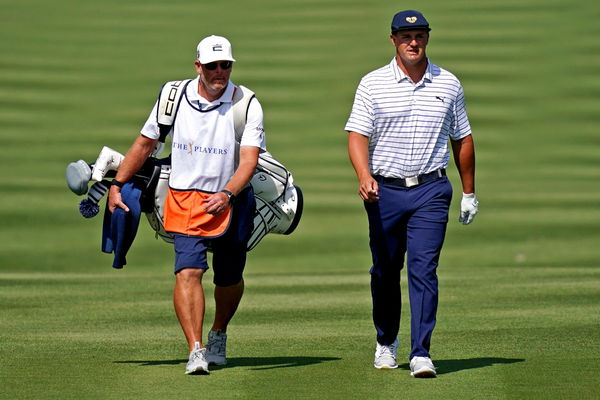 ---
---
Bryson DeChambeau has a much different approach to golf than any other player. He has a more programmed method that he uses to measure every hole or every course that he plays in. But DeChambeau is not alone in this unique approach to the sport. He has his caddie Tim Tucker who takes care of the math for him. 
ADVERTISEMENT
Article continues below this ad
DeChambeau has surely caught the attention of everyone with his modern-day approach to the sport. Of course, golf is a sport all about the numbers and it has always been that way. But not a lot of players are intrigued in the science behind the game, except for a few like Bryson DeChambeau.
Meet the highly intelligent caddie of Bryson DeChambeau: Tim Tucker
ADVERTISEMENT
Article continues below this ad
Bryson DeChambeau, who went to Southern Methodist University, turned pro in 2016. The California native then partnered with Tim Tucker and won the 2016 Memorial Tournament with the latter carrying his bag.
DeChambeau then had a brief split with Tucker in mid-2017 and hired veteran Micah Fugitt as his caddie. However, Tucker and DeChambeau reunited in 2018 and have been together ever since. 
Bryson DeChambeau and Tim Tucker go a long way. They've known each other since DeChambeau was 15, and the golfer specifically likes working with Tucker because he's probably the only caddie who uses the vector green-reading system preferred by DeChambeau.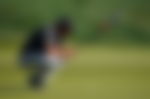 Furthermore, Tucker also has playing experience besides his caddying duties. He took part in the 2007 US Mid Amateur Tournament and was part of the field at the 2013 Pacific Northwest Men's Amateur Championship as well. 
Bryson DeChambeau feels most comfortable receiving advice or strategy from Tim Tucker. DeChambeau's someone who enjoys a scientific approach to the game and he expects the same from his caddie as well. 
Read Also: Everything You Need to Know About Bryson DeChambeau's Girlfriend Sophia Phalen Bertolami
How much does DeChambeau pay his caddie?
Tim Tucker is one of the most handsomely paid caddies on the PGA Tour. The reason being that Bryson DeChambeau has been in good form in recent events. A caddie usually gets 10% of the cut from a player's winnings in an event.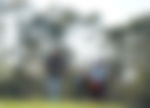 Furthermore, Tim Tucker receives a base salary of $120K annually and enjoyed a total payout of $353,801 last year. This made him the sixth highest-paid caddie in 2020. 
Both Tim Tucker and Bryson DeChambeau love working with each other. The latter has earlier mentioned that Tucker has a "calming" effect on his game. 
ADVERTISEMENT
Article continues below this ad
"He's super easy and cool and collected. Whatever I say, it doesn't bother him at all. We just go out there and have a good time," DeChambeau said about Tucker. 
Bryson DeChambeau has won eight PGA Tour events with Tim Tucker as his caddie, not to forget the famous win at the U.S. Open in 2020. DeChambeau seems to thrive under Tucker's leadership. How many titles will he win with Tucker as his caddie? 
ADVERTISEMENT
Article continues below this ad
Read Also: Highest Paid PGA Tour Caddie: Meet Justin Thomas' Caddie Jimmy Johnson
Trending Stories